3 Major Home Repairs and How Much to Save for Them
By Julian Lane
While being able to design and build your dream home from the ground up is a goal for many, there are plenty of us who embrace the benefits of buying a pre-owned home. First of all, a home that's been loved by previous owners is going to cost you less up front. Furthermore, a pre-owned home will not add to the nation's urban sprawl while simultaneously foregoing the CO2 output required to build a new home.
Building a home from the ground up is also a hassle — there is a lot of decision-making, fighting, and frustration that owners have to deal with when working with contractors, handymen, designers, and community planners. And, in the end, when you build a home from scratch, you're rolling the dice when it comes to quality. Building a home nowadays likely means you'll be working with a company that prioritizes speed and keeping labor and material costs down. For a lot of people, updating a home to make it reflect their tastes and lifestyle is an endeavor that takes a lot of creative thought and action, which can be a point of pride.
If you decide to buy a pre-owned place, you will have a vast amount of projects in your future — some of them based on your tastes and desires, some of them due to simple wear and tear that comes with time. For example, you may want to replace or install a central air conditioning unit, which can easily run you between $3,000 and $10,000. Whatever you need to do, it helps to have a home maintenance and repair fund ready and waiting for the costs. Major home repairs don't come cheaply, and it's smart for homeowners to have at least $10,000 set aside to avoid going into extreme debt over creating their dream home.
Bathroom Remodel
Bathroom remodels — both minor and major — are some of the best home improvement projects that add to your home's overall resale value. Not only does a bathroom remodel in your home give you the chance to turn the room into your own personal spa, but it's also a chance to update fixtures to modern, energy-efficient models. The cost of remodeling a bathroom depends on how much you do. You can find ways to save money by being creative. For instance, if the current tub is a great design, but it could really use a face-life, you can reglaze it yourself and come out with a like-new finish, and it will only put you back $300 or $400.
Roof Replacement
A home isn't a home if it doesn't keep you dry when it rains. A roof replacement isn't exactly the most glamorous of major home repairs, but if it's needed, it's needed. There's no getting around that. You can prevent the need for a total replacement if you make sure to maintain and fix your roof as problems pop up, but if you need a total replacement, expect to pay around $20K.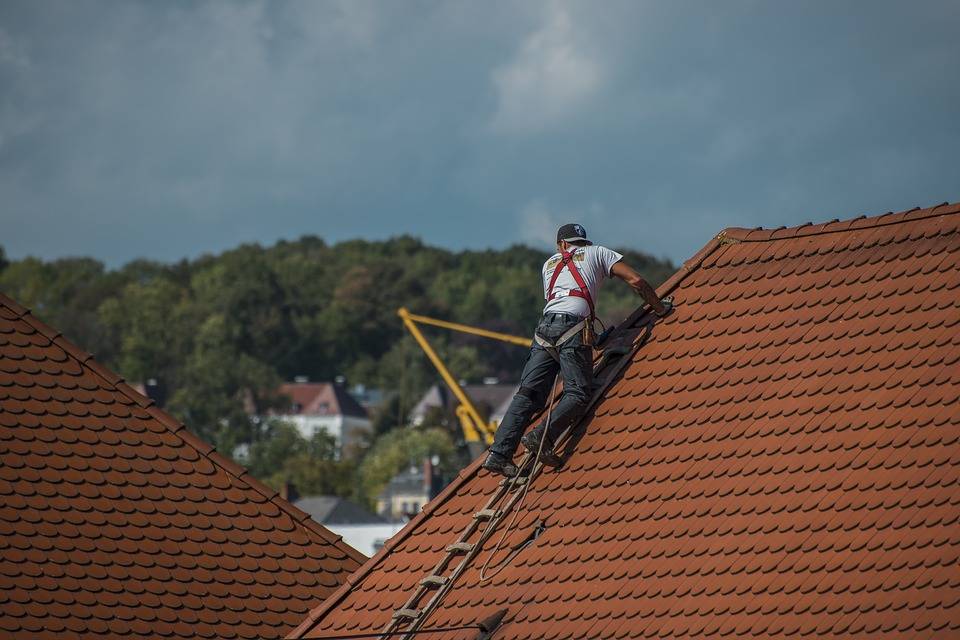 Signs you need a roof replacement include:
It hasn't been replaced in 20 to 25 years
There are visible curling or missing shingles
The flashing is broken or damaged
You notice evidence of interior or exterior water damage
Ridges of ice form at your roof's edge when it freezes
Squirrels or other pests have taken residence in your attic
Energy-Efficient Makeover
An energy-efficient makeover is one of those projects that can fit neatly in the center of the needs-and-wants home improvements Venn diagram. If you buy an older home, it probably needs updates like fresh attic insulation, re-sealed ducts, and an energy-efficient water heater. Furthermore, as a homeowner, you want these updates, because while they'll cost you anywhere from a few hundred to a few thousand dollars per project, they'll help you save money on utilities in the future.
Buying a pre-owned home has its benefits, but it also has its projects. Whether you want to update something or need to do it, you're going to have to put money into the house for years to come. Having a home maintenance and repair fund can help protect your family's future while giving you the financial elbow room you need to make the house you buy your dream home.