Glad you asked! The Edward's Enterprises company offers a variety of Door installations & repairs such as:
Door adjustments

Sagging door repairs

Surface mount door closers

Overhead concealed door closers

Door installations & replacements

Exterior pre-hung doors

Interior slab doors

Cat doors

Doggy doors

Door hinges & handles

Knobs & latches

Cabinet & vanity doors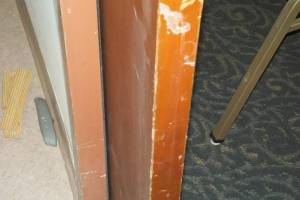 Even with the most expensive door installation eventually wood splits, glass shatters or paint wears off from the elements or wear & tear. These problems may leave you looking for repairs or maybe even with a door overhaul project. It may be time for that new door installation you've been thinking about.

Not sure if we can help with your hourly door repair? Call our office to discuss your door installation needs!