Let's jump right in! Edward's Enterprises offers both garbage disposal installations & repairs including:
Waste King & Whirlpool disposals installed

Kitchen Aid & General Electric disposals replaced

Installing food waste disposal power plug

Garbage disposal drain repairs

3/4 HP Badger 5XP supplied & installed

1/2 HP Badger 5 supplied & installed

Commercial garbage disposals replaced

Install a Garbage Disposals by In-Sink-Erator

Garbage disposals unclogged

Disposal power cords wired

Disposal circuit breaker resets

Plumbing new garbage disposals

Clearing disposal jams (don't put your hand in it without unplugging)

Fixing leaking garbage disposals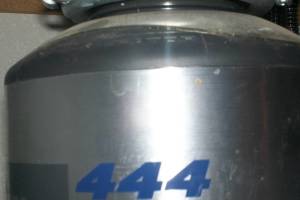 Our many years handling garbage disposal service calls in the home & office improvement trade gives us the tools, materials & know-how to carry out all types of garbage disposal work!

Past jobs include connecting a simple disposal dishwasher drain line, installing a new electrical box to replace a hardwired sink disposer & upgrading to a more powerful & quiet garbage disposal unit (supplied by us like a In-Sink-Erator or a different brand supplied by our customer).

Need to find out if we can help with your kitchen garbage disposal replacement? Call our office to discuss your new In-Sink-Erator garbage disposal installation plans!