Let's jump right in! Edward's Enterprises offers both gas & electric water heater installations & repairs including:
Drip pans replaced

Temperature & pressure valves plumbed

Drain lines plumbed outside

Water heater platforms installed

Water heater sheds assembled & attached

Gas safety valves replaced

Gas coated flex lines installed

Mobile home water heater repairs

Gas water heater tank installs

Electric water heater repairs

Point of use water heaters replaced

Hooking up electric water heaters

Insta-hot breakers swapped out

Leaking supply lines replaced

Earthquake straps installed

Water heaters relocated

Chronomite water heaters swapped out

Water heater ducting fixed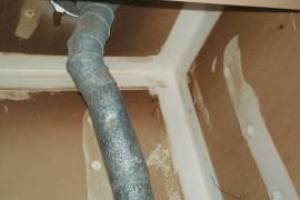 Need to find out if we can help with your 50 gallon or less water heater replacement? Call our office to discuss your new point of use instant hot water heater installation plans!
Please note we currently do not install water heaters over 50 gallons.