Glad you asked! The Edward's Enterprises company offers a variety of drop ceiling tile & grid repairs such as:
Replacing ceiling insulation

Remove water damaged ceiling tile

Painting drop ceiling

Ceiling grid installed

Drywall ceiling repairs

Remove ceiling grid

Acoustic ceiling tiles installed

Drywall ceiling tiles replaced

Drywall ceiling repaired

Drop ceiling grid modified

Ceiling lighting replaced

Ceiling grid painted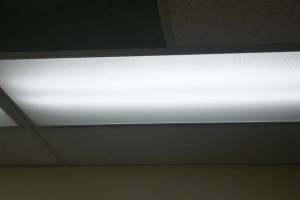 Need to install an access panel at your home or office to get to problematic plumbing, electrical or HVAC lines? Maybe your ceiling just needs a new coat of paint. Need a few new drop-ceiling panels installed where some were affected by water damage, or some loose T Bar resecured? We can handle ceiling repairs, installations, & projects of all shapes & sizes.

Not sure if we can help modifying your drop ceiling grid? Call our office to discuss your acoustic tile replacement or installation needs!