Solid starting point! The crew at Edward's Enterprises patches drywall, textures walls & more including:
5/8 Fireboard repairs

Purple/green board replaced

Minor plaster repair

Small sheetrock hole patches

Orange peel texture spray

Medium texture retouched

Knockdown bathroom texture

Bedroom acoustic ceiling spray

Install plywood over drywall

Water damaged drywall replaced

Wall & ceiling texture spray

Settling wall cracks repaired

Ceiling texture re-sprayed

Prime raw dry wall for paint

Dry-wall prep before wallpaper

1/2 Drywall installations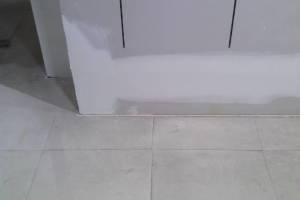 Maybe you recently put in new lights, or a new speaker cable. We can come in & patch & repair these cuts, slots & channels.

If the repair is on a wall with any of the common textures on it (Orange Peel, Medium, Heavy, Knockdown) have no fear. We can match the repaired section to the existing texture (no patch is ever going to match the existing area 100%, but we can get it pretty close).

Find out how we can help with your next drywall fix. Contact our office to go over your next dry-wall repair project!