Unique Designs for Your Bathroom
Sometimes a simple bathroom isn't enough—after all, your bathroom is supposed to be aimed for optimal leisure. If you want a unique bathroom, look no further than this list. Perhaps you'll fall in love with one of these styles, and it'll become a permanent part of your home.
1. Linear Drains
This design is perhaps the most eccentric, but beautiful and modern despite that. Its fresh look is only accentuated by pairing it with large format tiles, which is shown on its own further down the list.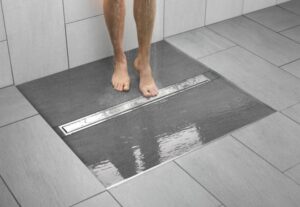 2. Frameless Glass Wall
Adding a frameless glass wall or door is a favorite of many, and you'll want to consider it yourself. The effect it has is striking and beautiful.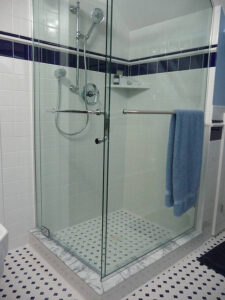 3. Large Format Tile
Large format tiles are one of the more subtle designs on this list, but still just as stunning. If you're looking for a change, try starting off with something like this.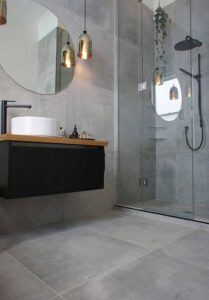 4. Curbless Showers
This design is not only beautiful, but practical as well. It allows for a much larger area in your shower, making it safe, sensible, and stylish.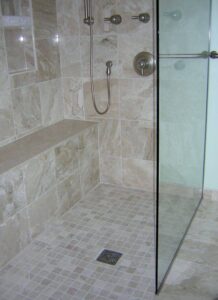 5. Tub-free
Showers are more commonplace now, with many people not having taken a bath since being a child. The tub-free option not only eliminates an unnecessary function for most, but also provides more space for seating, handles, and shelves. This is especially helpful for those who more issues getting around in the shower, or simply prefer a spacious vicinity.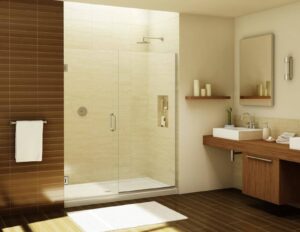 Though all of these designs may seem extremely modern and unapproachable to certain people, don't be afraid to take the plunge (pun intended). These designs offer not only accessibility, but also adaptability. They suit even the more old-fashioned of us in ways you might not expect. Let your bathroom be a place of relaxation, and let the steam melt your stress away.