Four Tips to Recognizing That You Need a Front Door Replacement
Doors are such a part of your daily life that you often don't realize how often you use them, and how much they get worn down by constant use. When you do think about changing them, it's usually when you're about to paint or replace them to match a home renovation.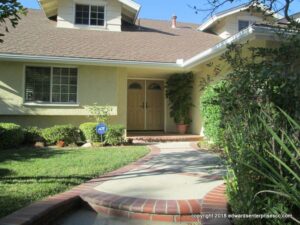 Despite this, they are an essential part of your home, and it's important to repair or replace your door once they fail at fulfilling their purpose. This being said, there are four easily detectable signs that your door needs a replacement.
There's water inside of your house near the door when it rains. There is the potential for the wood frame of your door to rot when this occurs, which could involve your entire door and the frame needing to be prepared. Pay careful attention when this happens, as it could mean there are structural issues with your house.
They don't significantly reduce noise.Your front door is supposed to be able to successfully keep out the sounds of life beyond your house. You might want to think about replacing your door if the noise from outside isn't being blocked out.
Your door has a broken lock, handle, and/or hinge.If your door requires repairs to the lock, or handles and hinges, it might be worth to consider replacing your door instead. Doing this would be more financially beneficial in the long run, as you won't need to repair them yearly.
There are drafts coming from beneath the door.This is an indication that your doors aren't energy efficient. Additionally, this air could interfere with your home's climate. By replacing your door, you can buy a newer model that will help your home keep warm air inside when it's a cold winter, but keep warm air outside during the hot summer. However, you often may just need to update your weather stripping or a door sweep.
Your front door is something you'll use every single day, and as such, you such make sure it's giving your home the best protection from noise and the elements. If not, give us a call. We'll be able to repair or replace your door depending on what it needs. You deserve the best, and so does your home.