10 of the Best Winter Home Improvement Projects to Tackle Before Selling
Winter may not be the time of year when you typically think of starting home improvement projects. After all, it's cold, it's wet, and spending lots of time working outdoors and digging for tools in your garage doesn't sound like much fun.
However, if you're planning on selling your home in spring, winter is actually the perfect time to start on some projects that will increase your home value.
Here are 10 of the best home improvement projects to tackle this winter before you list your home.
Seal windows, doors, attics, and foundation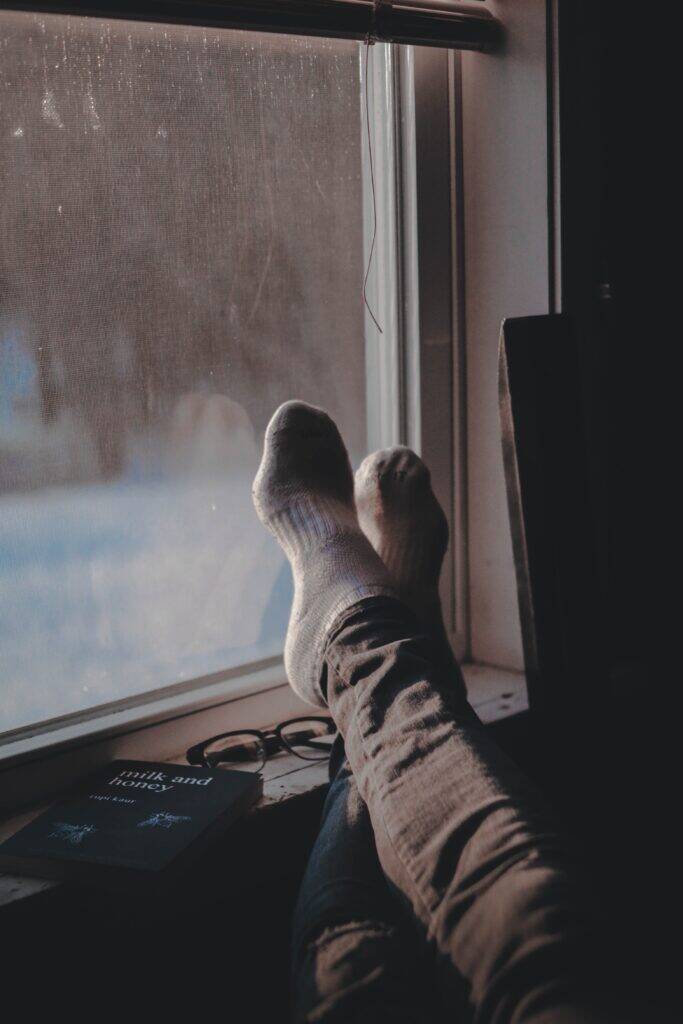 Winter is a perfect time to add new weatherstripping around doors and windows. Start with any areas where you tend to feel a draft, but check each opening and reseal any that show signs of wear and tear.
It's also a good idea to check your attic and add insulation if necessary.
Energy efficiency is a major selling point for buyers, and according to Energy Star, sealing everything properly can save homeowners up to 15 percent on heating and cooling costs.
Repaint rooms or cabinetry
Indoor projects are always welcome in the winter, especially since you're spending more time inside, anyway!
Use this time to give your rooms a fresh coat of paint. Remember, if you're planning on listing your home, you want to stay with soft, neutral colors. Now's not the time to add that accent wall you saw in a magazine.
Remove dead trees or bushes
Since many landscape professionals are less busy in winter, you may well be able to get better pricing on major landscape projects like tree or bush removal during the colder months. As always, you should get quotes from several providers before moving forward.
If you live in a region that gets lots of snow and ice, removing a dead or dying tree is also a good safety precaution. No one wants fallen branches hitting the roof or dislodging your gutter.
Update bathroom hardware
While remodeling your entire bathroom will generally not give you a great ROI, updating bathroom hardware is one project with high ROI, according to top agents.
Go for classic but modern looks in finishes like brushed nickel, chrome, or copper.
Update kitchen cabinetry hardware
Just like with your bathroom, adding new cabinet and drawer pulls can update your kitchen's entire look—for much less than it takes to replace the cabinets.
Declutter
For a truly outstanding ROI, focus your indoor time on some serious decluttering. According to this chart of home projects with great ROI, a home declutter costs an average of $486 but will get you an ROI of more than 400 percent.
Repair any worn roof shingles and protect against leaks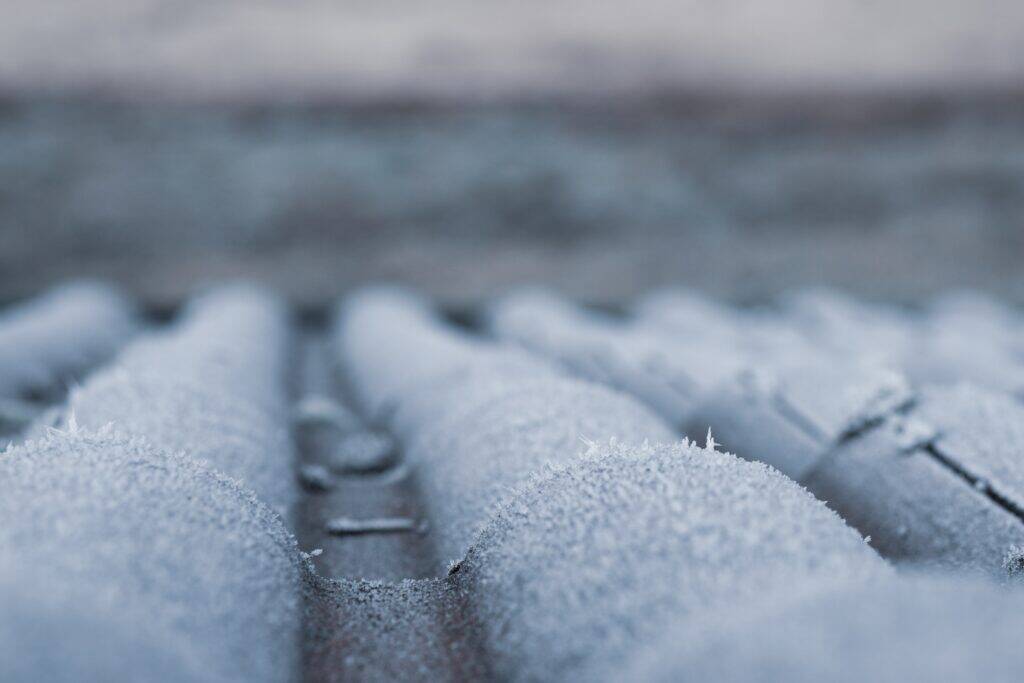 Winters can be hard on your roof, especially if you live in a harsh climate. Use this time to fix any worn areas that could be prone to leaks. You can also take advantage of roofing companies' wider availability and potentially lower pricing.
Clean out and repair gutters
The last thing you want in the winter is a gutter filled with leaves from fall. If you haven't cleaned out your gutters recently, winter can be a perfect time to do so. A clean, clear gutter will funnel water off your roof much more efficiently and keep standing water and snow from collecting in spots, preventing potential leaks and roof damage.
Invest in simple lawn maintenance
Preparing your lawn for springtime can be a great use of the early winter months. Certain grasses can be seeded before the first freeze, and will grow beautifully once warm weather hits. Mowing your lawn right before it gets too cold will also keep your grass growth minimal during winter, so you don't inadvertently provide a good nesting spot for rodents.
Clean or change out your HVAC filters
While you should be changing your HVAC filters at least once every three months, winter is a great time to make sure all your filters are clean (if they're reusable), or new, if you're using disposable filters.
Winter is also a good time to dust your vents, to help keep your airflow smooth and efficient.
Doing home improvement projects during the winter months can be an excellent way to get your home ready to list for sale in the spring. By taking advantage of more time indoors and lower prices on many home services, you'll not only save money yourself, but add value to your home.