Tips To Update Vintage or Worn Out Furniture
When I first got married, my Grandmother gave me this very nice, sturdy side table. I have so many wonderful memories about it, and every time I look at it I think of my Grandmother. The problem is, over all these years of wear and tear, it looks terrible. It has scratches, water stains, and the finish has dulled over time. What could I do to fix it without overextending myself?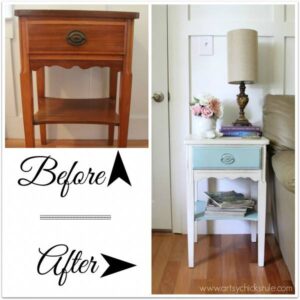 I found a simple, reliable process: "Americana Décor". This is a paint that requires no stripping, sanding or priming, and it's available at Home Depot in a variety of colors. Here's the rundown of the Americana Decor® process:
1. Choose the proper work space. Here some things to consider when choosing this space: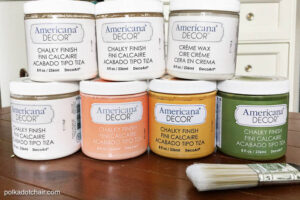 2. Prepare your supplies:
3. Prep and clean your furniture piece.
4. Painting and distressing the piece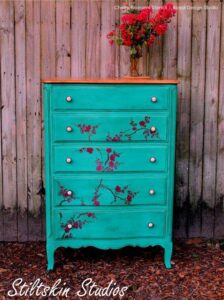 I hope these tips help in using Americana Décor chalk paint and encourage you to find that piece that will enhance your home with a little TLC then launch you to refinishing heights you never expected to go. I, for one, continue enjoy sprucing up my old furnishings. Next step: garage sale and flea market finds! Where will you go from there?