5 Different Modern Options for Lawn Sprinklers
Many homeowners dream of having a green plush lawn, which is the envy of the entire neighborhood. However, this takes effort and planning. Having the right lawn sprinkler head helps to keep the grass healthy and flourishing.
Before choosing a sprinkler head, consider the capacity it can handle. You ought to assess the type of soil in your lawn to decide which appliance is compatible. Different systems are compatible with different soils and various water capacities. Also consider your budget.
You can have a lawn, but maintaining it is the hard part. Although purchasing a property with a lawn is ideal, taking care of it requires hard work and effort. We use a lot of energy on maintaining our lawns, and the first step includes using the right lawn sprinkler.
Types of Lawn Sprinklers
Some lawn sprinklers cover a large area
We all dream of having the perfect lawn, it not only enhances your home's appeal, but it also improves the value of the property. It is necessary to use lawn sprinklers to keep the grass from drying and to prevent overwatering.
Here are 5 different lawn sprinkler head types ideal for your lawn:
Melnor Oscillating 2 Way Turbo Adjusting Sprinkler
This device comes with a beautiful design and a stylish 20 precision elastic faucet. The sprinkler head uses substantial amount of water for a large lawn of up to 4,500 square feet. The sprinkler has double control adjusters, to regulate the dimension formed by the water jet impressions. This sprinkler system can water the whole yard, and it can give you a lush flower bed.
The sprinkler is designed for durability, easy operation, and constant water supply. You can connect and disconnect the sprinkler by utilizing a connecting adapter. This sprinkler is easy and safe to use, and it also comes with the manufacturer's warranty. This system is available on Amazon. The Melnor Company owns this sprinkler system and has been in operation since 1946. It is known for producing garden watering products and lawns.
Pros
The sprinkler head is lightweight, which makes it easy to adjust and operate.
The system is made from durable, high-quality materials.
It has a smooth motion transfer.
The Melnor Oscillating 2 way Turbo Adjusting sprinkler is affordable
It can cover an extensive area.
Cons
Few people feel that the width control built is fragile.
Orbit Enforcer for Yards Sprinkle Activated Time Mode Detector
This sprinkler system is safe and has a beautiful design. It is also convenient to keep cats and dogs away from your lawn. This system has a distinguishing feature: it accurately detects night and day. This helps you to use it concurring to your schedule.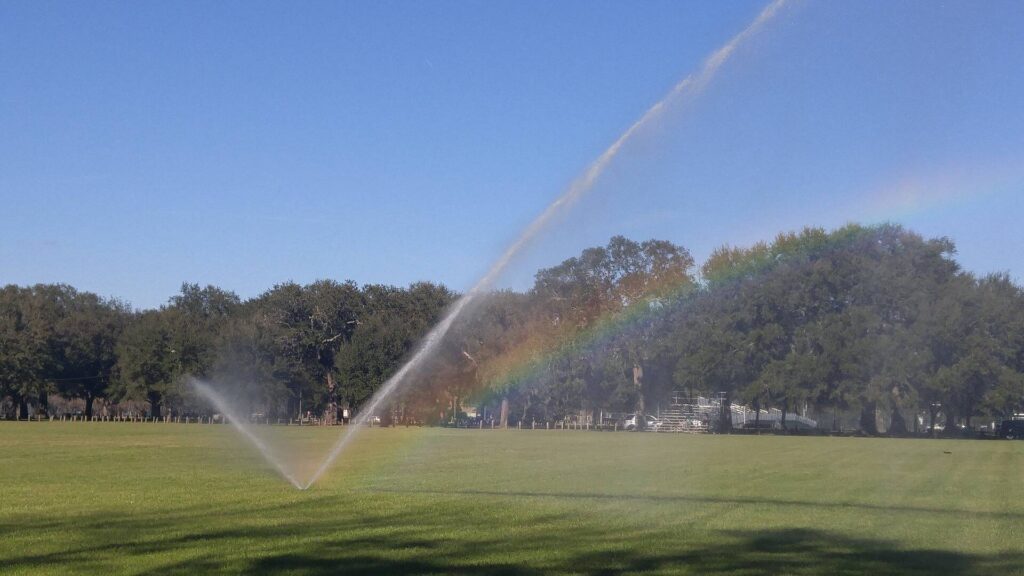 It has a compact and stable design, which holds the yard enforcer in place without any movements. It covers a yard with an area of approximately 3,840 square feet and a diameter of 70 feet. It has an induced sensor technology so you can easily check the battery with the amount of water used. Orbit specializes in manufacturing irrigation and home improvement facilities. This product is available on Amazon.
Pros
This lawn sprinkler head has amazing soaking ability and water distribution.
Safe for pets, and it identifies plants and animals.
Cons
The plastic built of this device sometimes causes leakage.
Gardena Square Oscillating Adjustable Controlled Sprinkler
Choose a lawn sprinkler head according to the size of the lawn
This sprinkler head is compact and easy to use. It has a unique design and meets all the requirements of watering small gardens and lawns. It has all the watering patterns requirements for our lawn. The sprinkler head covers an area of approximately 13 to 55 feet in width. It covers an average length of 24 to 69 feet. The round sprinkler head has multiple adjustable settings. This helps to reach every part of the lawn evenly. This sprinkler is manufactured by Gardena, and it is also available on Amazon and leading outlets.
Pros
Multiple adjusting settings.
Compact and easy to use.
Even water distribution
Date and night detecting feature
It is durable.
It acts as a traveling sprinkler.
Cons
There is no spinning, and it has an irritating sound.
My Garden Automated Garden Lawn Sprinklers Watering Sprays
This sprinkler head was designed to cover an extensive area of at least 3,600 square feet effortlessly. It can spray 32.8 feet away using little water. This sprinkler is ideal because it spins and rotates easily, which waters all directions of the lawn.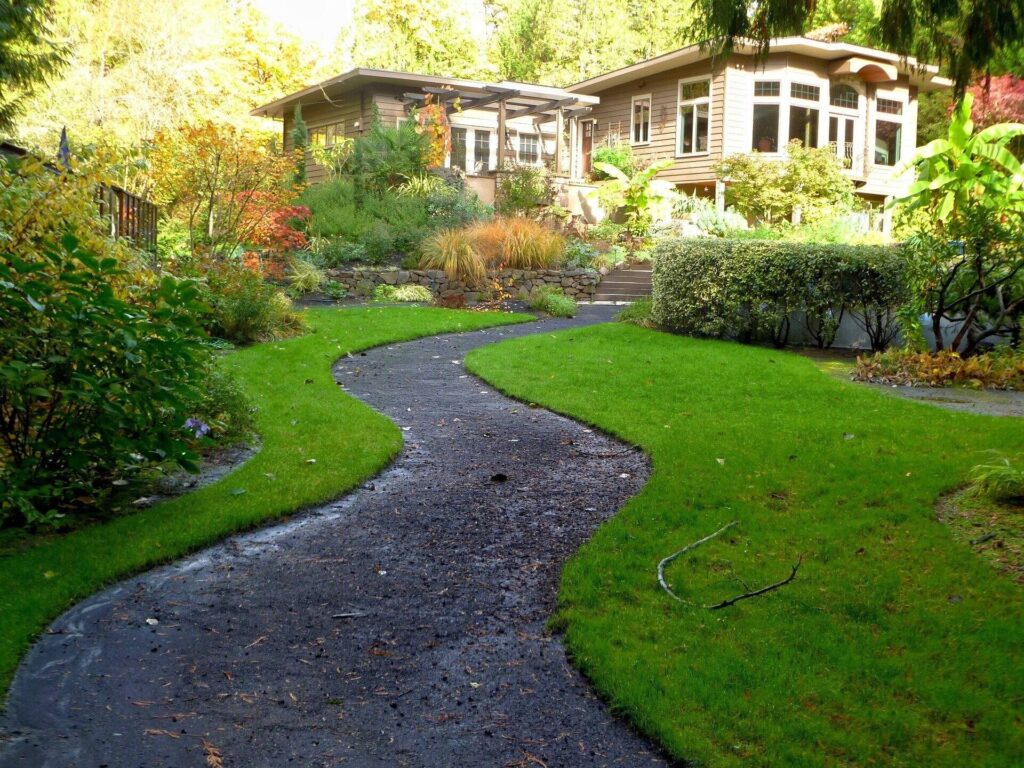 It has 2 rotating nooks which can be utilized to spray the water on all directions. The angles can rotate at 90 or 45 degrees. GRD Lawn and Garden Sprinklers Inc are the manufacturers of this awesome sprinkler. It is available on Amazon and all leading outlets.
Pros
It is designed to cover your entire lawn.
It has an adjustable arm that lets you to select whatever spraying pattern you want.
It covers the lawn evenly.
Exclusive model.
Lightweight.
You get a manufacturer's warranty.
Cons
The sprinkler arm might pop unexpectedly.
Might not be so durable.
Boboo Sprinkler Garden Portable Nozzle Spray
This sprinkler was designed to water a lawn of approximately 3,600 square feet. The arm of this nozzle spray rotates easily at 360 degrees. You can spray a large area of your lawn using this sprinkler head. This sprinkler is available on Amazon. This is a product of BOBOO.
Pros
It is easy to use because the rotator is connected to a sturdy center
The material is durable and corrosion-free.
Saves water
It covers a wide area
It is suitable for agricultural and irrigation purposes.
The sprinkler head is lightweight and movable.
Cons
You cannot use it or connect to a traditional water hose.
It is expensive in comparison to similar lawn sprinkler heads.
Conclusion
Homeowners want their lawns to flourish, but without effort, this cannot happen. Watering your lawn with the best lawn sprinkler head nourishes and keeps it hydrated. Different sprinklers come with different specifications, sizes, and uses. Before buying a sprinkler, consider the size of your lawn, amount of water to use, durability, and your budget.