Home automation allows you to control devices in your house from a mobile gadget from anywhere around the world. Home automation means that appliances, lights, heating, electrical outlets, and cooling systems are linked to a remotely controlled network.
This can also include home security devices, such as alarms, windows, locks, doors, surveillance cameras, smoke detectors, and other sensors in the house. Home automation allows you to control your home utilities via the internet, which helps to save bills.
How Does this System Work?
Home automation revolves around a network of communication, hardware, and electronic interfaces, which are incorporated to work together with the devices in your home through the internet.
Every gadget has a sensor and is linked through WI-FI, to allow you to control them through your phone or tablet from your home or when you are away. You can turn on the lights, turn down the thermostat, and lock your doors from any location.
There are 3 main aspects of home automation:
Sensors
Sensors help to detect changes in temperature, motion, and daylight. There are so many brands of sensors, and it can be confusing to get the right ones. However, you can look at various features to get the best out of your devices.
When getting light sensors, check for speed. This is a vital feature to consider because most people reach for the light switch in a dark room. This is embedded in their muscle memory. When your light sensors are slow, the muscle memory is activated, and you reach for the switch, but before reaching it, the automation turns on the lights. This means you can easily switch off the lights without detection. If you have fast light automation, the muscle memory is not triggered.
When getting a motion sensor, consider battery life, speed and design. Motion sensors look like little spy cameras; you can try to make them invisible for visitors and intruders. If you want your motion sensors to detect movement faster, place them on the ceiling near the wall and pointing downwards directly over the door.
Contact sensors have a sensor and a magnet, and the features to look for are speed, design, and battery life. Place door sensors on any side of the door away from the most used area of the house; for instance, inside a closet. You can place window sensors where people cannot easily see them.
Light sensors are convenient because you can adjust your automation depending on the light you want. You can avoid turning on the lights when the room is flooded with natural light. Although you should look out for the speed of the device before purchasing, design, and battery life matter more in this case.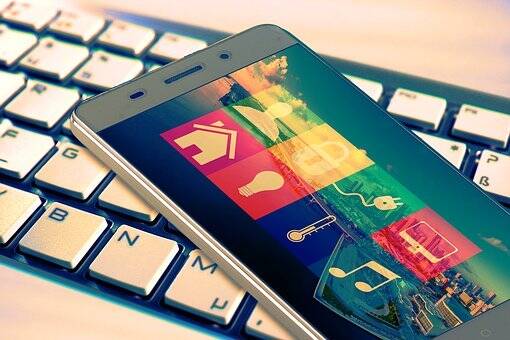 Controllers are the gadgets you use to monitor and manage the automated devices in your home. The controllers allow you to monitor your home's automation system. To get the best controllers for your home, choose the ones that are compatible with the technology. The vendor sometimes provides this; however, in complex systems, you have different choices, which can be challenging to choose the best for you.
You will realize that not all devices require a controller because they work directly via WI-FI and cloud servers. You can choose full controllers, which manage many devices on your home automation system. They support more than a single device, and they are flexible to accommodate security, heating, and lights.
There are also platform-specific controllers, which are designed to manage a particular range of devices by a particular vendor. They cannot control other devices, but they can be used with other systems.
Voice controllers are also useful, and they work with voice control. Voice controllers allow you to control lighting through your voice. Although they are convenient, their use is limited to specific devices.
Actuators can be motor, light switches, or even or motorized valves, which manage home automation system. Investing in linear actuators makes life simple and comfortable because they save time and effort used to perform a certain task.
You can automate your windows to open and close based on room temperature or weather. For instance, you can open your windows to release stuffy air using thermal sensors and close them during rainy days using rain sensors. This is convenient, especially when you are away from home, elderly, or physically challenged.
You can also upgrade your old garage door and improve its security. Actuators are utilized to resist the door for consistent and constant motion. This ensures that the door is firmly locked or open.
Conclusion
More people are embracing home automation as a way of keeping their homes safe and peace of mind when they are away. It provides the convenience of controlling your home from your laptop or smartphone. Home automation also helps you to save energy and bills by being mindful of how you utilize the devices.