How Sellers Can Wow Potential Home Buyers Without Going Over Budget
Looking to sell your home? Then you may be looking for ways to help your house stand out to potential buyers. If you are also on a tight budget, figuring out which tasks and fixes to focus on first can be confusing. If you avoid these common staging mistakes, you should be able to save money while also helping your home sell faster.
Staging With Personal Items, Furniture or Decor
While having a house full of decor and furniture can help it feel more like a home, using personal items to stage your home can make it difficult for prospective buyers to really feel at home. If you don't have room in your new home for any extras, you can always rent a storage unit while your home is on the market. Then you can put the bulk of your personal items, decor, and furniture away for safekeeping.
You may still have enough furniture left over to properly stage your home, but if not, you may also need to go shopping for some new decor to spruce things up. Don't worry about spending a fortune on these items, since you can save money on furniture, decor, and organizing essentials when you shop at stores like Walmart. You can save even more at Walmart if you open a Walmart credit card, get a Walmart MoneyCard, or shop via Rakuten to score potential cash back on your purchases.
Skimping When It Comes to Decluttering and Cleaning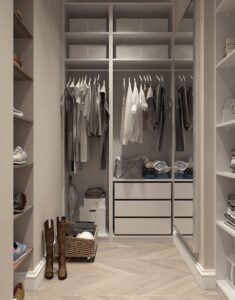 As you declutter all the visible areas in your home, also take the time to declutter storage spaces. While this may seem like a small detail, potential buyers will most likely open cabinets, closets, and drawers as they look around your home. So leaving a mess in these areas could be enough to turn buyers off from making an offer on your home. You can use online coupons to pick up some baskets and bins to organize these areas. As you go through your storage areas, be sure to take your time and deep clean these spaces. In fact, deep cleaning your home is one of the most essential steps you can take to stage it for open houses and showings, so pick up some cleaning supplies to complete this task.
Forgetting to Clean and Spruce Up Outdoor Spaces
Much like the inside of your home, the outside of your house needs to be spotless in order to impress potential buyers. You can boost your property's curb appeal without going over budget by simply cleaning up any debris in your yard, filling in patches in your lawn, and adding some low-cost and low-maintenance flowers, plants, and bushes.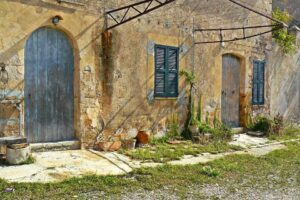 In addition, you should also refresh any exterior elements of your home. For example, repainting your door could help enhance your home's curb appeal and even add some extra value, so don't forget this important step. Some other improvements you can make to your home's exterior include adding a new mailbox, pressure washing the siding, and washing window panes.
Updating Rooms Too Soon Before Listing a Home
You should be careful of completing projects too soon. For example, there are several ways you can DIY a bathroom remodel and increase your home's appeal and value. You can even rent tools to take care of more complicated tasks, like cutting tile. If you complete these sorts of remodeling projects too soon, your rooms are more likely to look worn and dingy when it comes time to sell your home. So whenever you are planning to remodel your home before selling it, time projects right so you can ensure maximum ROI.
Failing to Have a Plan for Emergency Home Repairs
Taking care of the projects listed above can make your home more appealing to buyers, and you can plan these tasks out before you list your home. When it comes time for open houses and showings, however, you may have to deal with emergency repairs and issues. So here are some tips for taking care of those unexpected projects without extra time or expense:
Selling a home takes some serious prep and staging, but you can save yourself some time and money by taking care of these tasks on your own. Just be sure to look for coupons and promos to help you save on any home improvement purchases, and also check for tax deductions that will help boost the ROI on those projects. And keep this guide handy along the way!