Edward's Enterprises is Going Green!
Your favorite handyman company is embracing the eco-conscious movement and switching to 100% renewable power in order to help save on resources and time. Effective immediately, Edward's Enterprises is making the change to sustainable, green energy. This would also mean that all the battery-powered tools we use are also using renewable resources, like solar and wind power. Now, any work done on your home will have less carbon emissions and be a sustainable solution for a healthier planet. That is something you can be happy about!
When you work with Edward's Enterprises, you are making a choice to have a greener future for you and your children.
You have choices when it comes to energy solutions, and selecting 100% green power is a step in the right direction. It gives you the opportunity to be an environmental champion. Help to lead the way to a greener future by selecting this choice.
New advances in technology make it possible to lessen the use of fuel and creating greenhouse gases. Tools powered with renewable resources are quieter and also do not leave a carbon footprint. This is the way of the future, and Edward's Enterprises is on the cutting edge of this movement.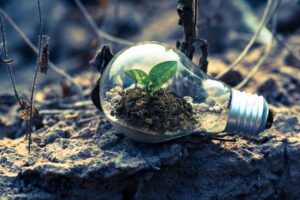 100% Green Power is provided by Clean Energy Alliance. This organization works with businesses all over the world to create green energy solutions that their companies can rely on. Both individuals and businesses work with the Clean Energy Alliance for better quality energy and a renewable future.
It meets the standards or environmental and consumer-protection set by the Center for Resource Solutions, which is a non-profit.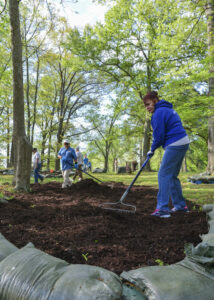 They are a global leader in certification for green energy. This organization makes it possible for businesses and individuals to invest in a greener future. Businesses can be confident in purchasing green energy with confidence, and customers are able to select sustainable solutions and products.
The renewable energy provided by this organization meets the highest standards set in North America. It is generated in new facilities, marketed with accuracy and transparency, and then delivered to the business owner, who has the sole title.
Green-e® staff verifies the entire chain of custody from the generation of it to the retirement and it ensures individuals and businesses are getting the best value for their dollar.
The Green-e®Energy program certifies many renewable options for energy. These include CCA, or community choice aggregation (also known as a municipal aggregation) programs, competitive electricity products, community solar programs, utility green pricing programs, renewable energy certificate products, utility green pricing programs, and REC power purchase and purchase agreements with generators and on-site generation.
The organization has worked since 1997 to provide business owners with green energy products. They reach more than 200 million Americans and business making the change to a more sustainable planet.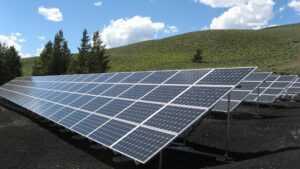 The company works with businesses, such as Edward's Enterprises, the certify the climate commitments and renewable energy purchases.
Edward's Enterprises is working with the community to create a better future. Their cutting edge technology in the green sector is just the first step in living a more sustainable life. Green tools have all of the power and service that you expect, at a reduced environmental cost. It is a win-win situation for homeowners as well as their property and the community they live in. Green energy is growing in popularity all over the world, and in part will help to reduce pollution and carbon emissions. It also is a better solution in the long term for saving on costs and to provide recyclable solutions to every day concerns. Ask us today about our 100% green power!