Edward's Enterprises can assist our Los Angeles (Westside) customers with their packing & clean out needs like:
Packing & unpacking help

Boxing up items for storage

Garage & shed clean outs

Retail store fixture clean ups

Move in & move out help

Resetting office desks & cubicles.

Help moving to new home or condo

Moving items from a storage unit

Rental home clean outs

Attic & basement clean-ups

Junk removed from storage

Rearranging storage units

Taking items to a charity

Bringing items to a landfill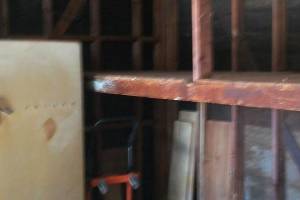 Our moving & clean-out services extend to the outside of your home or office as well. Moving from point A to point B sounds simple enough. Many times you are moving only a couple of rooms, maybe a small townhouse or condo. Often, a small U-Haul or Ryder truck will do the trick, but do you want to spend your weekend carrying heavy furniture & boxes up & down stairs, ramps, & down the street?

We may not be the #1 search result for Junk Hauling Service on Google but we are ready to talk to you about your next home clean out or retail store de-branding. Pick up the phone & call us to discuss your move out or cubicle move project!
Los Angeles (Westside) Resources

Los Angeles (Westside) DIY Help
Before a clean out – be a detective for your valuables!

Go through all boxes, closets, shelves, any & all hiding places meticulously to secure all valuables. Prevent throwing out that priceless photograph because it was in the coupon drawer.

Most importantly, be sure you have all valuable & important documents accounted for: tax returns, trusts, life insurance policies, real estate deeds, titles, obtain recent bank statements, wills, diplomas & receipts.

Put aside enough time to go through pockets, drawers, old furniture – you will be glad you did!
Anawalt Lumber, Hardware & Nursery in West Los Angeles
11060 West Pico Boulevard
Los Angeles, CA 90064
Click
here
to contact them for help with your DIY project!
Local West Los Angeles Paint Recycling

Dunn Edwards
11710 Santa Monica Blvd.
Los Angeles, CA 90025
(310) 481-0841

For more information, check out West Los Angeles Paint Recycling Online.