Edward's Enterprises team performs many wood fencing installations & Ventura gate repairs such as:
Redwood fencing installed

Cedar fence installations

Wood gate repairs

Gate latch replacements

Pressure treated posts replaced

Leaning fences repaired

Dog ear fence panels installed

Steel fence posts installed

Flat top fencing repaired

Painting wood fences & gates

Staining wood fences & gates

Painting wrought iron fences

Steel gates painted

Redwood lattice installed

Vinyl privacy lattice replaced

Double wood gates installed

Sagging fence gates adjusted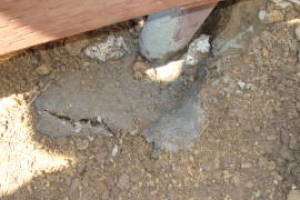 From small repairs like a leaning section to larger projects like installing 10 new redwood pre-fab panels on treated 4X4 posts, having an established general contractor handle your fence repair & gate installations is important .Simple upkeep can be the most cost effective way to maintain the value of your property's fences.

Wondering if we can assist you with your fence or gate replacement? Call our team to explain your gate or wood fence installation project!
Ventura Community Center

Westpark Community Center
450 W. Harrison Ave
Ventura, CA 93001
(805) 648-1895

For more information, check out Ventura Community Center Online.
Local Ventura Farmers Market

Ventura Farmers Marker
E. Santa Clara St
Ventura, CA 93001
(805) 529-6266

For more information, check out Ventura Farmers Market Online.
Don't find out the hard way why maintenance on fences is key! A few hours 2-3 times a year could be the difference between wood fencing that last for 20-30 years or a fence that needs to be replaced too soon.

– Every 3-6 months you should check your fence for peeling, splintering, mold or breakage, especially at the base of posts & pickets, & the tops of stringers where water can pool or collect. If you have a vinyl fence summers can dry out & create brittle components like caps that need to be inspected.

– Also look for signs of termite damage & infestation. If you find signs of termites, then you may want to consider spot treatment by an exterminator, especially if the fence is attached to your home, as you may have a larger undiscovered issue.

– Next, depending on the style of wood & fence, you may want to sand off rough edges or protruding splits, especially the top & bottom. These areas can provide an entry point for wood destroying insects or dry rot fungus.

The next few procedures may take a bit longer; however, they only need to be preformed every year or two. Painted fences may start to look old when they start peeling & become flaky & chipped, & the loss of the paint's protection will lead to weathering & insect entry more readily. Scraping, painting & sealing can lengthen the life of your fence. First, scrape away flakes & chips before painting. Then use a primer & an outdoors paint to paint the fence. Afterwards, or instead of painting if you prefer a natural look, you may want to seal the fence with a clear or transparent product to help preserve it.