The Edward's Enterprises company handles a variety of sliding glass door, screen & window repairs such as:
Window screens installed

Screen doors re-screened

Sliding glass door repairs

Slider door wheels replaced

Window latches repaired

Hanging framed mirrors

Installing mirrored closet doors

Removing bathroom mirrors

Shower pivot doors installed

Tub sliding door repaired

Installing retrofit windows

Screen door pet guards installed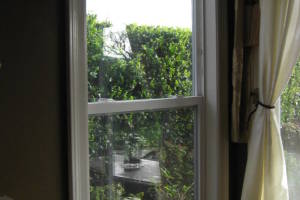 If you are only looking for a glass replacement project, we can refer you to a glass contractor with the right expertise & equipment to handle your request. Call us with any questions you have about an upcoming window installation, glass sliding door repair or re-screen job!

Not sure if we can help with your screen or window project? Call our office to discuss your sliding door or window latch repair needs!
Camarillo Community Center

PV Recreation & Park District
1605 E. Burnley Street
Camarillo, CA 93010
(805) 482-1996

For more information, check out Camarillo Community Center Online.
Local Camarillo Farmers Market

Camarillo Farmers Market
2220 Ventura Blvd
Camarillo, CA 93010
(805) 386-3584

For more information, check out Camarillo Farmers Market Online.
Often times people clean mirrors & glass with the standard window cleaner, however this usually leaves streaks, specks, dirt, & fog of cleaning chemicals behind.

Because of these side effects, there is a better solution for cleaning your mirrors & glass. First off, go ahead & mix together one cup of white or distilled vinegar with one quart of warm water. Next, use newspaper as your cleaning cloth. Crumple the newspaper up into useable sizes. Then do a pre-cleaning with a cloth that is soft & non-abrasive, using plain water to remove any heavy dirt or marks. The next step is to dip the newspaper into the vinegar water solution & rub the paper in slow circles across the mirror. Make sure to cover the entire surface. Once this is complete, go over the wet areas with a dry portion of newspaper. This should leave the mirror dry & keep drip marks from drying onto the surface.