The Edward's Enterprises team handles a variety of bathroom remodeling services in Ventura such as:
Bathroom remodels

Sinks & faucets

Bathtubs & showers

Replacing vanities

Upgrading lighting

New toilets

Flooring & trim

Retail bathroom remodels

Office bathroom remodels

Master bathroom makeovers

Windows & doors

Moving plumbing

Rerouting electrical

Layout redesigns

Countertops & backsplashes

Tub & shower doors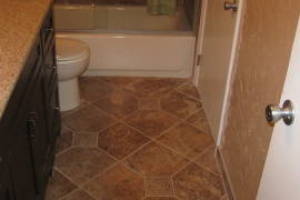 A commercial restroom should be clean, pleasant & maintained to provide your staff with a wonderful space to compose themselves. Have us handle your next bathroom remodel.

Not sure if we can handle your project? Contact us to discuss your specific bathroom remodel project!
Ventura Community Center

Westpark Community Center
450 W. Harrison Ave
Ventura, CA 93001
(805) 648-1895

For more information, check out Ventura Community Center Online.
Local Ventura Farmers Market

Ventura Farmers Marker
E. Santa Clara St
Ventura, CA 93001
(805) 529-6266

For more information, check out Ventura Farmers Market Online.
Lighting schemes are transformative!

The bathroom is an important place to see but it can also create a mood. Improve mirror lighting to be even & directed at the face with new side lighting. Consider sconces or recess lighting near the tub & shower area to add character. Add a dimmer to easily set your mood day & night. Lighting is the first step in transforming your bathroom!