The Edward's Enterprises team in Sherman Oaks install & repair recessed lighting consisting of:
Recessed light installations

Recess lighting replaced

Can lights repaired

Recess can dimmer installs

Installing LED recess lights

Replacing recess trim kits

Adding eyeball lighting trims

3″, 4″ & 6″ lighting replaced

Remodel light housing installs

Downlight lighting replaced

Gimbal trim installations

Baffle trims upgraded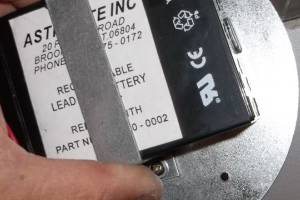 Lighting fixtures come in all shapes & sizes. Recessed lighting can highlight sitting areas, counter space, & more without adding a larger design feature like exposed track lighting. Combining high style with proper function, it can be installed nearly anywhere with a flat surface & electrical access. & new options for vaulted or sloped ceilings can add nice spot lighting to an otherwise tall dark room. Use it to highlight artwork, cabinets, special artifacts, or specific spaces. Minor design tips can have a big impact on your results.

Recess lighting repairs can be a DIY project, but can also be time consuming & complicated for many of our customers. In order to upgrade, install or repair the recess lighting for your home or office, call our team now!
Sherman Oaks DIY Assistance
Sherman Oaks Community Center

Van Nuys/Sherman Oaks
14201 Huston St
Sherman Oaks, CA 91423
(818) 783-5121

For more information, check out Sherman Oaks Community Center Online.
Local Sherman Oaks Farmers Market

Studio City Farmers Market
12000 Ventura Place
Studio City, CA 91604
(818) 655-7744

For more information, check out Sherman Oaks Farmers Market Online.
(1) Be careful not to place recessed lighting fixtures too close together or in rows down the center of the room.

(2) An easy rule to remember is to proportionately match the size of your recessed lighting fixture to the distance of how far apart they are. For instance a 4-inch fixture should be placed 4 feet apart & 6-inch fixtures should be 6 feet apart from one another.

(3) Center recessed lighting fixtures in front of objects that need light. Generally the light should be 12 to 18 inches in front of the object.

(4) If the lights are used for tasks, then make sure that they are carefully placed overhead so that they do not block needed light.

(5) When lighting three dimensional objects, it is most effective to light them from two or three different angles.

(6) A neat trick to help make a space feel larger is to use wall washing recessed lighting fixtures. These help give the appearance that the walls are being pushed outwards.
Ace Hardware
13241 Ventura Boulevard
Studio City, CA 91604
Click
here
to contact them for help with your DIY project!
Local Sherman Oaks Paint Recycling

Vista Paint
5840 Sepulveda Blvd
Sherman Oaks, CA 91411
(818) 787-7991

For more information, check out Sherman Oaks Paint Recycling Online.