The Edward's Enterprises employees in Camarillo install & repair ceiling fans consisting of:
Installing new ceiling fans

Replacing old ceiling fans

Adding fan light kits

Repairing fan pull chains

Installing fan switches

Programming fan remotes

New ceiling fan dimmers

Balancing ceiling fan blades

Adding ceiling fan remote

Replacing remote transmitter

Removal of ceiling fans

Adding ceiling fan rated boxes

Assemble & install new fans

Ceiling fan lighting installs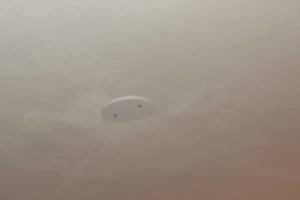 We can install a fan rated box (a must-have) for an existing fan that is wobbly, or install a new updated fan where an old, out-of date fan is currently in place. We can add remote controls (in most situations) or replace wall switches with dimmers or fan speed controls. We typically have lower minimums than other ceiling fan service companies & are locally owned & operated.

Ceiling fan repairs can be a DIY project, but can also be time consuming & complicated for many of our customers. In order to upgrade, install or repair the ceiling fan in your home or office, call our team now!
Camarillo Community Center

PV Recreation & Park District
1605 E. Burnley Street
Camarillo, CA 93010
(805) 482-1996

For more information, check out Camarillo Community Center Online.
Local Camarillo Farmers Market

Camarillo Farmers Market
2220 Ventura Blvd
Camarillo, CA 93010
(805) 386-3584

For more information, check out Camarillo Farmers Market Online.
Cleaning Ceiling Fans may not seem like the most glamorous chore, but with these quick & easy tips, it can turn a dreaded chore into the easiest one, taking a mere 15 minutes.

First off, tape down the fan's switch to ensure that it does not accidentally turn on during the cleaning. Second, prepare the area around the fan by spreading old sheets on the floor & any furniture near the fan. Third, fill a spray bottle with a mixture of water & 2 tablespoons of distilled white vinegar. Use this mixture & spray it inside of an old pillowcase. Next, stand on an extra tall ladder so that you are about a head above the fan.

Then slide the pillowcase over an individual blade, pulling the dust off the blade & trapping it into the bag. Do this for each blade while rotating clean spots on the pillow case. Finally, use a cotton clothe for residual grime & to dust off the base & light fixtures.