Edward's Enterprises team performs many moulding & trim installations in Oxnard such as:
Baseboard installations

Casing repairs

Crown moulding installed

Chair rail put up & painted

Quarter round repaired

Window trim replaced

Vinyl Cove Base

Wainscoting installs & painting

Bead board accents installed

Paneling replaced or painted

Mobile home trim work upgraded

Exterior siding trim removed & repaired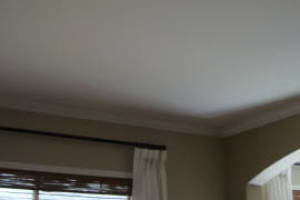 Edward's Enterprises Moulding & Trim service can install base, crown, chair, stop, case & more in your home. New or old, moulding & trim can transform your home.

Wondering if we can assist you with your base board replacement? Call our team to explain your moulding or trim repair project!
Oxnard Community Center

Oxnard Community Center
800 Hobson Way
Oxnard, CA 93030
(805) 385-8149

For more information, check out Oxnard Community Center Online.
Local Oxnard Farmers Market

Downtown Oxnard Farmers Market
471 S. B Street
Oxnard, CA 93030
(805) 247-0197

For more information, check out Oxnard Farmers Market Online.
There are three basic types of moulding. These include base moulding, chair rail, & crown moulding. In order to choose & decide which one you would like, you must first have a basic understanding of the most common types.

Base Moulding is installed along the lower portion of a wall & can serve as a decorative transition from the floor material & the wall itself. This type of moulding can come in several different widths. It is important to choose the right width because if it is too wide it could draw the eyes downward, however; if it is to narrow it may create an uneven feel.

Chair rail moulding is very practical because it protects the wall it is attached to from collisions due to rogue dining chairs. Chair rail moulding is reserved for use in dining rooms & can also create a visual barrier for contrasting wall coverings.

Crown moulding is usually used for decorative purposes & serves as a junction between the wall & ceiling. This type of moulding is ideal for ceiling installation due to its lightweight & solid, stable construction. With crown moulding, it is possible & highly desired to layer the mouldings on top of one another to create a unique finished effect.
Keene's
301 West Pleasant Valley Road
Oxnard, CA 93033
Local Oxnard Paint Recycling

Dunn-Edwards
685 E. Ventura Blvd
Oxnard, CA 93036
(805) 981-2990

For more information, check out Oxnard Paint Recycling Online.