Edward's Enterprises handles a variety of Calabasas Door installations & repairs such as:
Exterior pre-hung doors

Interior slab doors

Cat doors

Doggy doors

Door hinges & handles

Knobs & latches

Cabinet & vanity doors

Door adjustments

Sagging door repairs

Surface mount door closers

Overhead concealed door closers

Door installations & replacements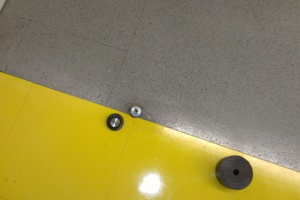 Even with the most expensive door installation eventually wood splits, glass shatters or paint wears off from the elements or wear & tear. These problems may leave you looking for repairs or maybe even with a door overhaul project. It may be time for that new door installation you've been thinking about.

Not sure if we can help with your hourly door repair? Call our office to discuss your door installation needs!
Calabasas Community Center

Agoura Hills/Calabasas Community Center
27040 Malibu Hills Road
Agoura Hills, CA 91301
(818) 880-2993

For more information, check out Calabasas Community Center Online.
Local Calabasas Farmers Market

City of Calabasas
Calabasas Road & El Canon Ave
Calabasas, CA 91302
(818) 591-8161

For more information, check out Calabasas Farmers Market Online.
In order to paint Fiberglass doors you should clean the front, back & edges with mild detergent & water or use a TSP (tri-sodium phosphate) solution before painting.

After rinsing, allow to completely dry. This should remove any oils from shipping or manufacturing.
Roadside Lumber
29112 Roadside Drive
Agoura Hills, CA 91376
Click
here
to contact them for help with your DIY project!
Local Calabasas Paint Recycling

City Hall
100 Civic Center Way
Calabasas, CA 91302
(818) 224-1600

For more information, check out Calabasas Paint Recycling Online.