Edward's Enterprises Plumbing in Oxnard offers both toilet & urinal installations & repairs including:
2 piece Kohler toilets installed

1 piece American Standard toilet installations

Toto urinals replaced

Wax ring & closet flange installs

Universal toilet handle repairs

Sloan pressure tank installs

Fluidmaster flush valves replaced

Toilet tank floats repaired

American Standard toilet clogs cleared

Zurn Flushometer installations

Motion sensor Flushometers rebuilt

Waterless urinal cartridges swapped out

Toilet flappers fixed

Brasscraft supply lines installed

Toilet wall valves repaired

Bemis toilet seats replaced

Urinal water flow adjusted

Leaky toilet tank fixed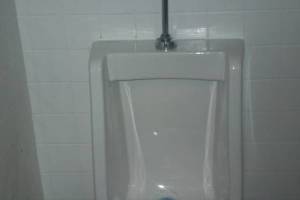 Our many years in the home & commercial repair & improvement trade give us the perspective & know-how critical to carrying out projects of any size; from a simple toilet supply line repair to resetting a leaky urinal & replacing the whole toilet plumbing, bowl & tank.

Need to find out if we can help with your bathroom toilet replacement? Call our office to discuss your new ADA height toilet installation plans!
Oxnard Community Center

Oxnard Community Center
800 Hobson Way
Oxnard, CA 93030
(805) 385-8149

For more information, check out Oxnard Community Center Online.
Local Oxnard Farmers Market

Downtown Oxnard Farmers Market
471 S. B Street
Oxnard, CA 93030
(805) 247-0197

For more information, check out Oxnard Farmers Market Online.
Removing tough stains:

Cleaning & maintaining toilets can sometimes be difficult if you do not have the right tools or information. A cleaning tip that is quick & easy is to simply sprinkle Borax onto stains & then wait a few minutes for it to set in. After letting it sit, wipe off the Borax & the stain will go with it!


Cleaning porcelain, fiberglass, & acrylic toilets:

Next off, it is important to know what type of toilet you are using because this can affect how to properly clean it. Some of the common types of toilets include Porcelain, Fiberglass & Acrylic. Porcelain Tubs are best cleaned with nonabrasive powder or liquid cleaners (e.g. Clorox Toilet Bowl Cleaner with Bleach). Fiberglass toilets are cleaned most efficiently with a commercial fiberglass cleaning product (e.g. Borax).


Complete step-by-step directions:

1. Remove everything from around & on top of the toilet.

2. Flush & add your preferred cleaning solution. Try to apply the cleaner as close to the rim as possible

3. Clean the outside of the toilet. Start from the top & work your way down using a cleaning solution.

4. Clean the toilet seat. Make sure to raise the seat & spray under, over & all around.

5. Clean the inside of the toilet bowl. Scrub thoroughly & then flush.6. Wipe up any drips or spills from when the toilet was flushing & then but away the cleaning supplies & throw away the trash.
Keene's
301 West Pleasant Valley Road
Oxnard, CA 93033
Local Oxnard Paint Recycling

Dunn-Edwards
685 E. Ventura Blvd
Oxnard, CA 93036
(805) 981-2990

For more information, check out Oxnard Paint Recycling Online.