Edward's Enterprises Plumbing offers both bathroom & kitchen faucet repairs & replacements in Oxnard including:
4 inch standard faucets installed

Single handle faucets repaired

Faucet cartridges replaced

Single hole kitchen faucet repairs

8 inch widespread bath faucet installs

Supply lines replaced

Wall valve/Angle stop installs

Low-flow tap installs

Cleaning faucet aerators

Roman tub faucets installed

Shower valve repairs

Kitchen sprayer installs

Spigots & hose bibbs installed

Vanity faucets repaired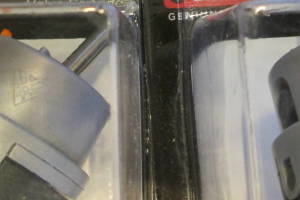 Maybe your kitchen faucet just needs an adjustment or new washers to reach it's full potential! Is your water faucet installed properly to today's current codes?

Need to find out if we can help with your kitchen pull out faucet or bathroom faucet repair? Call our office to discuss your new centerset faucet installation plans!
Oxnard Community Center

Oxnard Community Center
800 Hobson Way
Oxnard, CA 93030
(805) 385-8149

For more information, check out Oxnard Community Center Online.
Local Oxnard Farmers Market

Downtown Oxnard Farmers Market
471 S. B Street
Oxnard, CA 93030
(805) 247-0197

For more information, check out Oxnard Farmers Market Online.
Know your faucet's finish. Different finishes may require different procedures so it is important to be properly informed. Chrome happens to be the most common, but just in case, you should look into what type of faucet you own.

Try basic cleaning. Before we get ahead of ourselves & try harsh cleaners, try a simple cleaning. Use water & a mild dish washing soap detergent & clean the crevices of your faucet. Then dry with a cleaning cloth, which will prevent spotting.

If basic cleaning is not enough, then try a more intense cleaning. This is where white vinegar comes into play. Create a mixture of half vinegar & half water & use a clean cloth to apply the mixture to the faucet. Then rinse off, & be careful not to damage the finish. If you are not sure how the vinegar will affect your faucet, then try it first on a hidden area.

Next, clean around the edges. Using an old toothbrush clean where the sink & faucet meet. Either dish soap or just plain water should work. Afterwards, you can dry off the whole area with a clean cloth.

The last step is to clean the drain. This part might take the most time depending on the state of your drain. For this section, you may want to use a non abrasive cleaner.
Keene's
301 West Pleasant Valley Road
Oxnard, CA 93033
Local Oxnard Paint Recycling

Dunn-Edwards
685 E. Ventura Blvd
Oxnard, CA 93036
(805) 981-2990

For more information, check out Oxnard Paint Recycling Online.