Edward's Enterprises Plumbing offers tub, wall surround & door installations in Newbury Park including:
Bathtub installations

Tub spout & overflow repairs

Bathtub valves repaired

Bath & shower combo valves

Tub trim kits replaced

Tub pre-fab wall kit installs

Bathtub tile surround repairs

Tub faucet cartridges replaced

Frameless tub doors installed

Glass sliding tub doors replaced

Bathtub drain clog clearing

Roman tub access door installations

Bath tub demolition & hauling

Tub shower head installed

Bathtub grab bars installed

Tub enclosure lighting installed

Tub drains replaced

Complete bathroom remodels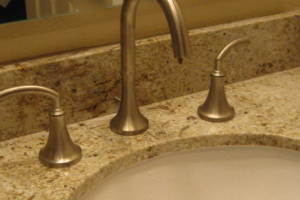 Our many years in the home & commercial repair & improvement trade give us the perspective & know-how critical to carrying out projects of any size; from a simple roman valve repair to replacing the p trap & replacing the whole bathtub & surround.

Need to find out if we can help with your tub door replacement? Call our office to discuss your new bathtub installation plans!
Newbury Park Community Center

Dos Vientos Community Park
4801 Borchard Road
Newbury Park, CA 91320
(805) 375-1003

For more information, check out Newbury Park Community Center Online.
Local Newbury Park Farmers Market

Thousand Oaks Farmers Market
350 West Hillcrest Drive
Thousand Oaks, CA 91360
(805) 529-6266

For more information, check out Newbury Park Farmers Market Online.
Removing tough stains:

Cleaning & maintaining bathtubs can sometimes be difficult if you do not have the right tools or information. A cleaning tip that is quick & easy is to simply sprinkle Borax onto bathtub stains & then wait a few minutes for it to set in. After letting it sit, wipe off the Borax & the stain will go with it!


Cleaning porcelain, fiberglass, & acrylic bathtubs:

Next off, it is important to know what type of Tub you are using, because this can affect how to properly clean it. Some of the common types of bathtubs include Porcelain, Fiberglass & Acrylic. Porcelain Tubs are best cleaned with nonabrasive powder or liquid cleaners. Fiberglass tubs are cleaned most efficiently with a commercial fiberglass cleaning product.


Soap scum & mildew treatment:

Also, a few quick things that only take a minute or two after every tub use include: wiping down the tub & faucets with a terry-cloth towel to help remove soap scum, circulate the air in the bathroom to prevent mildew growth, & to clean the bath toys after each use to rid them of potential bacteria's & mildew.