The team at Edward's Enterprises preps, primes, paints & more in Oxnard including:
Residential home painting

Exterior office re-painting

Paint interior retail properties

Store color changes

Prep & paint conference rooms

Moulding & Trim Painted

Kitchens & bathrooms repainted

Coating & recoating patio covers

Sand & re-paint doors & jambs

Pressure wash & paint exteriors

Stain coat fences & gates

Seal & reseal decking

Refresh home fascia & eaves coats

Removing peeling & old paint

Whole home paint jobs

Flat, Eggshell, Semi & Gloss painting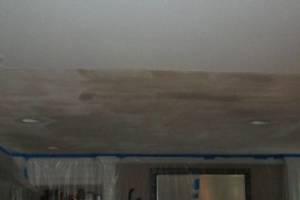 You may choose a bright new color finish to paint an accent wall. You may want to emphasize certain areas, like the front porch or recreation room, with a bright or fun color scheme. Give your home or business an individual look & feel today.

We can help with your next paint job. Contact our office to go over your next planned painting project!
Oxnard Community Center

Oxnard Community Center
800 Hobson Way
Oxnard, CA 93030
(805) 385-8149

For more information, check out Oxnard Community Center Online.
Local Oxnard Farmers Market

Downtown Oxnard Farmers Market
471 S. B Street
Oxnard, CA 93030
(805) 247-0197

For more information, check out Oxnard Farmers Market Online.
When it comes to painting, the first step is preparation. Some suggestions include to remove the furniture from the room so that it does not get in the way, as well as, does not accidentally get paint on it. If you are unable to remove the furniture you can cluster it into one corner & cover it.

Next, vacuum the room to create a clean work area. Then cover the floor with drop cloths so that no paint ruins the floor. Also, take down any draperies or drapery hardware, & loosen light fixtures & wrap plastic bags around them. Lastly, remove any wall plates from electrical outlets & switches.

The next step is choosing the right type of paint for the job. Matte Finishes are also called a flat finish or wall paint, & are used for interior walls. This finish does not reflect light & may need to be touched up if scratches or marks occur. Flat Enamel is paint with a durable flat, matte finish.

This paint works well in powder rooms & halls. An eggshell finish has a slight hint of shine or gloss & is good for walls & holds up well. A satin finish works well for windows, doors, trims & ceilings. It is made to hold up to cleaning & light scrubbing. A semi-gloss is often used on doors, trims, & cabinets. It is easily cleaned & has a subtle shine.
Keene's
301 West Pleasant Valley Road
Oxnard, CA 93033
Local Oxnard Paint Recycling

Dunn-Edwards
685 E. Ventura Blvd
Oxnard, CA 93036
(805) 981-2990

For more information, check out Oxnard Paint Recycling Online.