The Edward's Enterprises team in Oxnard install & repair bathroom exhaust fans consisting of:
Home bathroom exhaust fan repairs

Office bathroom fan installations

Bathroom ventilation fan replacements

Quiet exhaust fans installed

Exhaust fans ducted outside

Heater & fan combo fans installed

Exhaust fan switch installed

Bath fan & light combination install

Replace exhaust fan motors

Replace bathroom fan ducting

Increase air flow bath fan

Bathroom ventilation repairs

Assemble & install new fan

Install gable attic fans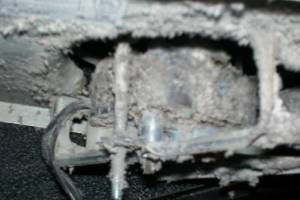 Your existing bathroom exhaust fan may be loud, broken, or too small to really reduce the moisture in the bathroom & prevent damage & mildew. Your kitchen hood may be too loud, or you may only have a passive vent.

Bathroom ventilation fan repairs can be a DIY project, but can also be time consuming & complicated for many of our customers. In order to upgrade, install or repair the ceiling exhaust fan in your home or office bathroom, call our team now!