The Edward's Enterprises company handles a variety of retail & shopping center repairs such as:
Full service handyman repairs

Shopping center maintenance

Retail stores repaired

Retail plumbing services

Store electrical & lighting

Restaurant millwork repairs

Laminate cashwrap repairs

Retail drywall & painting work

Tenant improvements

Same day & after hours work

Weekend service call outs

IVR & Work Order experience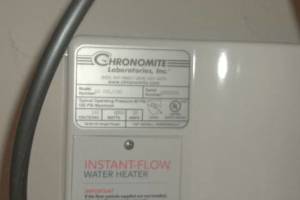 We offer affordable retail maintenance & repairs, including preventative maintenance, work orders, service calls, emergency work, & retail handyman services of all types.

Not sure if we can help with your retail facility project? Call our office to discuss your retail store repair needs!
DIY Help Near Newbury Park
Newbury Park Community Center

Dos Vientos Community Park
4801 Borchard Road
Newbury Park, CA 91320
(805) 375-1003

For more information, check out Newbury Park Community Center Online.
Local Newbury Park Farmers Market

Thousand Oaks Farmers Market
350 West Hillcrest Drive
Thousand Oaks, CA 91360
(805) 529-6266

For more information, check out Newbury Park Farmers Market Online.
Toilet rocks every time you use it? Many times this is caused by an unevenness in the floor around the toilet. If you are sure it isn't just a loose floor bolt, plastic toilet shims can be purchased from your local hardware store.
Install as needed to reduce movement in the toilet (while not always necessary, if a customer has a rocking toilet we prefer to remove & replace the wax seal at this time to prevent voids created by the movement of the bowl over time that could let out sewer gas). A little caulking can hold the shims in place.