Edward's Enterprises handles a variety of Oxnard handy man repairs such as:
Licensed handyman repairs

Hourly punch lists

Small Jobs

Minor hourly repairs

Honey Do Lists

Hourly plumbing work

Electrical repairs

Drywall patches

Paint touch-ups

Furniture assembly

Organizing & packing

Landscaping Work

Doors & Windows

Rerouting electrical

Screen repairs

Holiday decorating

Re-grouting tile

Retail handy men repairs

REO home maintenance

Apartment work

Commercial warehouse repairs

Facility maintenance

Junk hauling

Decks & patio repairs

Knobs, hinges & latches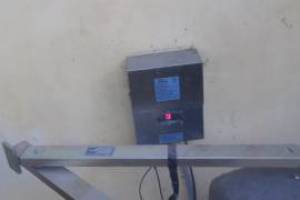 If you have been considering with a fresh coat of paint in your kitchen to restore it to its former glory, a new toilet for your master bathroom, assembling furniture for an expanding office, or fixing up your old patio cover, call us first! We back-up our hourly rates & scheduling in writing before we confirm an appointment on each repair or maintenance service request we handle! So give us a call or submit a job request online & let us handle the rest without delay.

Not sure if we can help with your hourly repair? Call our office to discuss your handy man service call needs!
Oxnard Community Center

Oxnard Community Center
800 Hobson Way
Oxnard, CA 93030
(805) 385-8149

For more information, check out Oxnard Community Center Online.
Local Oxnard Farmers Market

Downtown Oxnard Farmers Market
471 S. B Street
Oxnard, CA 93030
(805) 247-0197

For more information, check out Oxnard Farmers Market Online.
Dog scratched you laminate wood flooring? While you can't really refinish these products (they are essentially a photo finish product) you can touch up using a variety of stain color pens & fillers available at your local home improvement store. You won't get a perfect match, but it will help to make an eyesore blend into the surrounding floor.

Have old double hung wood windows that don't stay up any longer? The pulley, cord or weights have probably failed, & can be replaced with a new pulley system or better yet a spring loaded replacement that includes a steel "tape" that will outlast the old rope/cord system any day. If a brick & mortar doesn't carry replacements, check online suppliers for a set.
Keene's
301 West Pleasant Valley Road
Oxnard, CA 93033
Local Oxnard Paint Recycling

Dunn-Edwards
685 E. Ventura Blvd
Oxnard, CA 93036
(805) 981-2990

For more information, check out Oxnard Paint Recycling Online.