Edward's Enterprises handles a variety of furniture assembly & hanging artwork in Los Angeles (Westside) such as:
Assemble complicated furniture

Setup modular furniture

Hanging mirrors

Staging & moving cubicles

Hanging artwork

Hang up retail signage

Assembling outdoor furniture

Build pre-fab desks & chairs

Hanging dry erase boards

Hanging flat screen TV's

Tables & cabinets assembled

Beds & dressers set up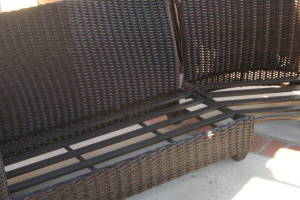 Bought a new desk & need help assembling it & getting rid of the old one? Never liked where that large TV is currently located? We'll wall-hang or move home theater furniture systems while securing bookcases for earthquakes at affordable hourly rates. Getting rid of cubicles, moving offices, downsizing or rearranging the office floor plan? Offices can be more efficient with proper cubicle system setups & safely installed furniture, so take advantage of our services & don't spend the weekend laboring away with those heavy objects!

Not sure if we can handle putting together your furnishings? Call our office to discuss your furniture assembly or artwork hanging installation needs!
Los Angeles (Westside) Resources

DIY Help Near Los Angeles (Westside)
Great Organizing Tips Every Homeowner & Office Worker Should Know

(1) Clean out your drawers & get rid of the knick knacks & junk that are unneeded.
(2) Clear off counters & surfaces to rid the area of clutter.
(3) Keep only the essential items on your counters & surface areas.
(4) Organize your bills in an accordion file with 12 pockets & designate one pocket for every month.
(5) When in doubt, label! Label folders, boxes, containers & whatever else you may need to label.
(6) Have a main calendar that is easily accessible to all in the home.
(7) Use bed risers to increase the space under your bed for storage.
(8) Keep a white board in a handy place to use for to-do lists, notes, & other important information.
(9) Get a clutter buddy. This should be someone who can regularly help clean out your closet, office or other areas.
(10) Be consistent with what you do & remember organization should become a habit so that you can maintain organized areas!
Anawalt Lumber, Hardware & Nursery in West Los Angeles
11060 West Pico Boulevard
Los Angeles, CA 90064
Click
here
to contact them for help with your DIY project!
Local West Los Angeles Paint Recycling

Dunn Edwards
11710 Santa Monica Blvd.
Los Angeles, CA 90025
(310) 481-0841

For more information, check out West Los Angeles Paint Recycling Online.