Edward's Enterprises handles a variety of apartment maintenance services such as:
Apartment Handyman repairs

Rental Home Carpentry work

Vacancy Cleanouts & Hauling

Rental Electrical Repairs

Emergency Work Orders

Doors repaired or Replaced

Apartment Maintenance Turnover Lists

Plumbing Maintenance

Drywall & Stucco Patching

Priming & Painting

Cabinets fixed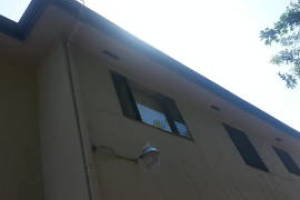 We take photos of service calls, & these can be provided on request to help support billing. Affordable apartment maintenance & repairs including preventative apartment maintenance, work orders, service calls, emergency work, & apartment handyman services of all types.

Wondering if we can handle your project? Call us to discuss your specific Camarillo apartment maintenance project!
Camarillo Community Center

PV Recreation & Park District
1605 E. Burnley Street
Camarillo, CA 93010
(805) 482-1996

For more information, check out Camarillo Community Center Online.
Local Camarillo Farmers Market

Camarillo Farmers Market
2220 Ventura Blvd
Camarillo, CA 93010
(805) 386-3584

For more information, check out Camarillo Farmers Market Online.
Prevent plumbing troubles!

When it comes to the kitchen sink, avoid pouring oil, coffee grounds, breads and/or rice down into the pipes. These materials can clog the sink & lead to serious problems.

In the bathroom, remove hair from the sink & shower so that they do not wash down the drain! If clogs do occur, they can be unclogged using a plunger. Fill the clogged area with water & push the plunger down in quick, firm motions. Repeat as needed.