The Edward's Enterprises team handles a variety of kitchen remodeling in Camarillo such as:
Kitchen remodels

Breakroom remodeling

Cabinet replacement

New counters

Upgrading lighting

New appliances

Flooring & trim

New backsplashes

Windows & doors

Moving plumbing

Rerouting electrical

Layout redesigns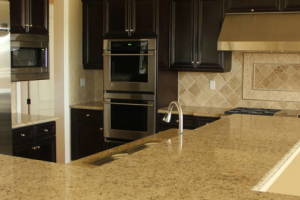 Your kitchen is a place of work & rest. Where one can labor hard over a delicious meal & then enjoy the results in one go. Don't let your investment fall apart! Have Edward's Enterprises Kitchen Remodeler keep your place running on track for many years of enjoyment.

Not sure if we can handle your project? Contact us to discuss your specific kitchen remodel project!
Camarillo Community Center

PV Recreation & Park District
1605 E. Burnley Street
Camarillo, CA 93010
(805) 482-1996

For more information, check out Camarillo Community Center Online.
Local Camarillo Farmers Market

Camarillo Farmers Market
2220 Ventura Blvd
Camarillo, CA 93010
(805) 386-3584

For more information, check out Camarillo Farmers Market Online.
Color your walls!

Paint color of a break room helps employees relax & refresh. Making the wall color different from the office offers the employee separation from their work. For industrial workplaces, try Green for a feeling of renewal & vitality. Small work spaces, Blue gives a feeling of expanse, like gazing at the ocean or the sky. Paint your break room – refresh your employees!