The Edward's Enterprises team handles a variety of Newbury Park commercial remodeling services such as:
Office Remodels & renovations

Workplace painting

Cubical & partition resets

Office painting

Moulding trim & flooring

Interior demolition

Dividing walls & doors

Rearranging partitions

Ceiling tiles & grid

Warehouse cleanouts

New lighting & electrical

Office bathrooms

Central breakrooms & storage

Office redesigns

Relocating shelving & racking

Light commercial remodels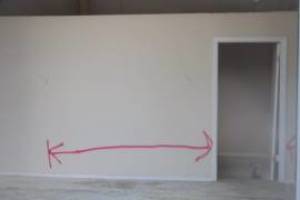 If you have been considering a new coat of paint to your restaurant's storefront to increase curb appeal, a face lift for your executive office, new dividing walls for your shop or warehouse, call us first!

Not sure if we can handle your project? Contact us to discuss your specific professional building project!
Newbury Park Community Center

Dos Vientos Community Park
4801 Borchard Road
Newbury Park, CA 91320
(805) 375-1003

For more information, check out Newbury Park Community Center Online.
Local Newbury Park Farmers Market

Thousand Oaks Farmers Market
350 West Hillcrest Drive
Thousand Oaks, CA 91360
(805) 529-6266

For more information, check out Newbury Park Farmers Market Online.
Upgrade Windows!

With new windows, you let in the natural light to your office. Small windows? Try installing larger ones to create a larger, light-filled space. New windows can make your office energy-efficient & save you money because new windows have better insulation. Lower costs in utilities & the illusion of a larger space – new windows do the job!