Edward's Enterprises can assist our Malibu customers with their home junk removal & hauling needs like:
Garage clean outs

Hauling bulky items

Garage organizing

Rental home cleanouts

Taking out old appliances

Shed tear outs

Side yard clean ups

Interior store demolition

Remodel job cleanups

Small project demolition

Trash & debris removed

Backyard junk removal

Residential junk hauled

Bringing items to a landfill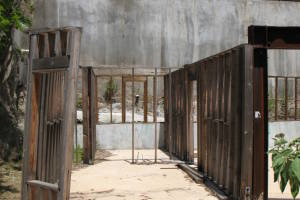 Our junk & haul-away services extend to demolition of interior walls, old cabinets, long-dead jacuzzis, decks, patio covers & more. Many customers dream of a cleaner yard but hate to imagine dealing with all of the garbage, debris, & junk that has accumulated over the years in their side yard from DIY projects. Planning to upgrade your kitchen? We cannot only help you install your new appliances, but we can move & haul away your old refrigerator, oven, dining table, cabinets, you name it–we can tear it out & haul it away.

We are ready to talk to you about your next home hauling job. Pick up the phone & call us to discuss junk removal, appliance hauling, or storage unit cleanouts!
Malibu Community Center

Michael Landon Community Center
24250 Pacific Coast Highway
Malibu, CA 90265
(310) 317-1364

For more information, check out Malibu Community Center Online.
Local Malibu Farmers Market

Malibu Farmers Market
23555 Civic Center Way
Malibu, CA 90265
(310) 428-4262

For more information, check out Malibu Farmers Market Online.
Cleaning out your home can feel like such a relief; however, some materials are unable to be hauled away to the nearest dump. If you are unsure of what may & may not be hauled away here are some tips & tricks to help you. Aerosol cans containing hazardous products can not be recycled, but empty aerosol cans can be recycled in your curbside recycling barrel. Asbestos, batteries, pharmaceuticals, electronic waste, compact fluorescent light bulbs, motor oil, propane/helium tanks, syringes, needles, & vehicle tires cannot be hauled away to the dump. However, there are places to take all of these substances (though in some situations, like tires, there is a fee for disposal/recycling).

Most city's HHW programs will take aerosol cans, batteries, TV's, monitors, electronic waste, compact fluorescent light bulbs, syringes, & needles. There are other places that take these materials as well:

Asbestos can be taken away by the State Department of Toxic Substances Control.

Asphalt & concrete can be taken in by Cemex, Vulcan & the Simi Valley Landfill Recycling center.

TV's & monitors can be given to your local HHW location, like Gold Coast Recycling in Ventura.

Motor Oil & filters can be disposed of at businesses like Firestone, Jiffy Lube, O'Reilly Auto Parts, & Good Year.

Toner & Ink Cartridges can be recycled at your local Staples or Office Depot.

Vehicle Tires can be disposed of at America's Tire Company.

We know that properly recycling of household items can be an inconvenience, but it is worth it to divert hazardous waste from our natural world like the streams, oceans, & lakes in Southern California for future enjoyment & the health of our local ecosystems. Let's all do our part.