The Edward's Enterprises team in Newbury Park install & repair light fixtures consisting of:
Wall sconce installations

Fluorescent light repairs

LED light upgrades

Vanity lighting replaced

Kitchen drop lighting

Pendant lighting installed

Lighting ballasts replaced

Light bulbs replaced

Exterior carriage lights

Post landscape lighting

Retail stores lighting repaired

Business office lighting repair

Surface mount lighting fixed

Ceiling lighting installed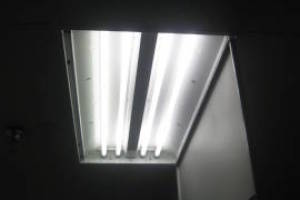 New light fixtures can make your home feel much larger or more intimate when installed properly. New exterior light fixtures can enhance curb appeal, making a dark & dim walkway bright & inviting. Or they can highlight dark side yards & far corners of your property, enhancing security & safety at night.

Lighting fixture repairs can be a DIY project, but can also be time consuming & complicated for many of our customers. In order to upgrade, install or repair the light fixtures in your home or office, call our team now!
Newbury Park DIY Assistance
Newbury Park Community Center

Dos Vientos Community Park
4801 Borchard Road
Newbury Park, CA 91320
(805) 375-1003

For more information, check out Newbury Park Community Center Online.
Local Newbury Park Farmers Market

Thousand Oaks Farmers Market
350 West Hillcrest Drive
Thousand Oaks, CA 91360
(805) 529-6266

For more information, check out Newbury Park Farmers Market Online.
Choosing the right type of lights can sometimes be a challenge. We would like to go over some of the different types so that you can have a better understanding before you choose. Ambient lighting is used mainly for background lighting, & is not meant to be your main source of lighting. Accent lighting can add depth, create a focal point & create an atmosphere.

Task lighting is used to focus on areas you will be working in. Enclosed fixtures are typically found in halls, bedrooms & bathrooms. You can also use them for outdoor lighting if they are weatherproof. Spotlights are very vogue & are also quite versatile because they can send light in any direction you would like.