Edward's Enterprises team performs many wood eave & fascia damage repairs in Oxnard such as:
Fascia dry rot repaired

Termite damaged eaves replaced

Wood soffits fixed

Wood housing trim replaced

Fascia painting

Painted window sills repaired

Damaged shutters swapped out

Wood window flower boxes fixed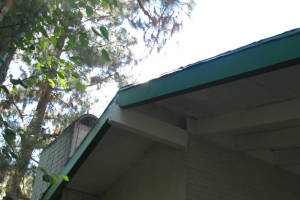 With over 20 years in the repair & improvement trades we have the perspective & know-how critical to carrying out projects of any size, including your next wood subfloor repair.

Wondering if we can assist you with your water damaged eave replacement? Call our team to explain your fascia installation project!
Oxnard Community Center

Oxnard Community Center
800 Hobson Way
Oxnard, CA 93030
(805) 385-8149

For more information, check out Oxnard Community Center Online.
Local Oxnard Farmers Market

Downtown Oxnard Farmers Market
471 S. B Street
Oxnard, CA 93030
(805) 247-0197

For more information, check out Oxnard Farmers Market Online.
Fascia is the end cap that hides the rafters that support the roof. Rain gutters are attached to the fascia & an easy way to remember where the fascia is, is that it is where you attach the Christmas lights. Fascia can be made of any type of wood & can be any size.

In order to keep Fascia in mint condition, it is important to keep it clean. To clean Fascia, mix some water with mild detergent in a bucket. Then spray a section of the fascia with water from a hose. This initial step will help loosen & dirt & grime which will make cleaning easier. Next go ahead & set up a ladder near where you would like to start the cleaning. Using a brush saturate it in soap & water & then scrub the fascia. Then rinse off the scrubbed areas & spray down the next area with water. Continue this cycle of rinsing & cleaning until the entire Fascia is complete. If there are any stubborn stains, a trick is to use 1/3 cup of vinegar & 2/3 cup of water in a spray bottle & then spray & scrub well.
Keene's
301 West Pleasant Valley Road
Oxnard, CA 93033
Local Oxnard Paint Recycling

Dunn-Edwards
685 E. Ventura Blvd
Oxnard, CA 93036
(805) 981-2990

For more information, check out Oxnard Paint Recycling Online.