Complete Cabinet Lighting Services in Studio City
Strip and puck lighting installation
- (fluorescent, halogen, Xenon, and LED)
Renovations and upgrades to existing setups
Electrical maintenance to 120V and 12V low-volt units
Corded light system solutions (plugs into existing receptacle)
Hardwired lighting option (wall switch on/off functionality)
Switches and ballasts installed or replaced
Under and over mount lighting for retail fitting rooms
Outlets and plugs repairs and replacements
Cabinet lighting for glass display cases
Removal and disposal of old and or non-working systems
contact us at 818-639-2441 to discuss your project
Our Remodel and Repair Services are available throughout Studio City 91604
we can handle various Studio City cabinet lighting maintenance projects
Welcome to Edward's Enterprises Cabinet Lighting Repairs Service, where we work with Studio City homeowners to invest in their homes and businesses by completing their next electrical improvements.

Cabinet lighting can be a subtle touch that adds volume to objects and space. Cabinet puck lighting highlights products, collectibles, workspaces, and kitchen counters. Under-Mount fluorescent lighting can showcase custom countertops or detailed arrangements of family recipe books or your child's arts and crafts.

In a business setting, hidden cabinet lights can increase sales by enhancing the merchandise on display, attract a buyer's attention to high-ticket items, or set a person at ease with a softer-focused task light when compared with so many stores' use of broad overhead lighting.

Cabinet lighting, whether strip lights or puck lighting, can contribute to a sense of quality and pride in a prized collection on display or a home-cooked meal. Call us today to discuss how we can light your surroundings.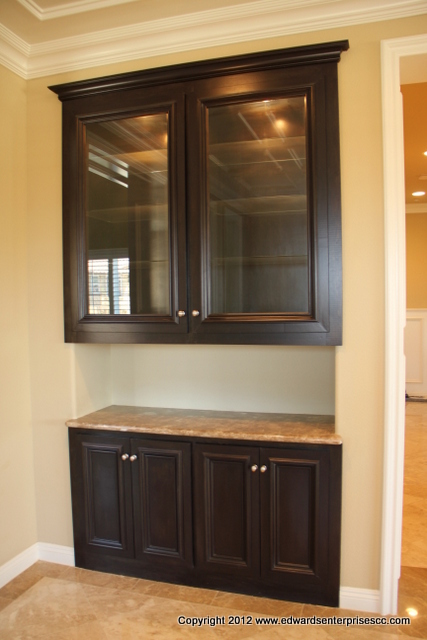 How can Edward's Enterprises help you with your next Cabinet Lighting Repairs and Installs project?

-Edward Flanagan, Owner
General Contractor License B 857752, Insured
several reasons to hire us for your next cabinet light installation for your Studio City home
We have been locally owned SINCE 1996.

LICENSED (B 857752) GENERAL CONTRACTOR with the Contractor's State License Board since 2005.

INSURED: LIABILITY, WORKERS COMPENSATION, AND AUTO to protect our customers and employees.

We have the TOOLS to complete most Cabinet Lighting Repairs and Installs.

Cabinet Lighting Repairs and Installs are completed by our EXPERIENCED, LONG TERM EMPLOYEES in the field and in the office.
A Look at the Typical rates we charge in Studio City, CA
$99.00* for the first hour (each trip, 1 employee)

$59.00* an hour after that (1 employee)
These are the typical cash or check hourly rates for labor we charge our customers (not including materials). Our
repairs and installations
are charged on a time and material basis. That includes all of the time for your project, including sourcing materials if they are needed.
Some of these projects are too big or high for 1 employee to easily or safely handle, so we would send 2 of our employees to your home at rates higher than stated above.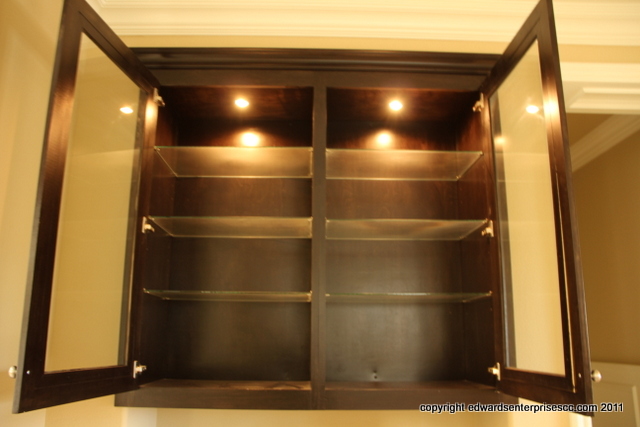 *Certain exclusions apply, like for same-day, after hours or weekend service, or for commercial companies that are billable. Communities outside of our normal service area will be charged additional travel costs. We are happy to answer all of your pricing questions, call for details!
Appointments can be scheduled at your convenience
We are typically open Monday through Friday 7:00 am - 4:00 pm.


Weekend, After Hours and Emergency rates are available to assist our Studio City customer's.


We are open Saturdays by appointment, call for details.


Drop us a line or give us a call, it's easy


Don't wait to find out if your home or business needs immediate repairs or upgrades, today is the day to schedule a repairs visit!


Appointments for our Studio City Cabinet Lighting Repairs and Installs services now available.
Receive our latest Studio City discounts and offers to your email by simply filling out our contact form!
We offer Studio City customers additional electrical repairs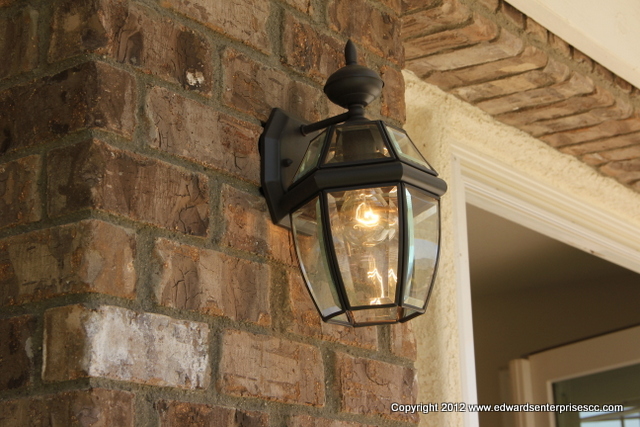 Did You Know This?
* Proper lighting can dramatically alter and improve the appearance of products in display cases and on countertops by highlighting and illuminating accents.
* Under cabinet lighting comes from a hidden source, therefore it is out of the way and provides powerful direct illumination without adding bright strain to the viewer.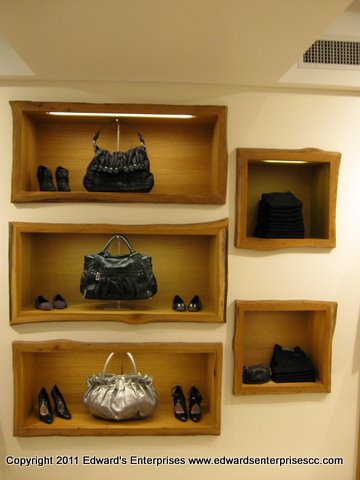 Great Cabinet Lighting Tips
There are many factors that come into play when selecting the perfect cabinet lights. Some key factors include how much energy the lights use. Most people lean towards low energy usage because it saves power. Make sure to compare different brands and types of lights to select the ones that work for you. Next, test the lights in person to see how bright they are and if they give off glare. Also, if you are interested in dimming capabilities, make sure to explore this option. This option gives more variety and possibilities on the lighting brightness. Another factor to consider is which voltage you prefer, AC or DC. Both methods work well, it just depends if you want to run the wires inside or outside of the wall. Lastly, these lights will be a part of your overall vision for your kitchen so make sure they create some style and enhance the features already established.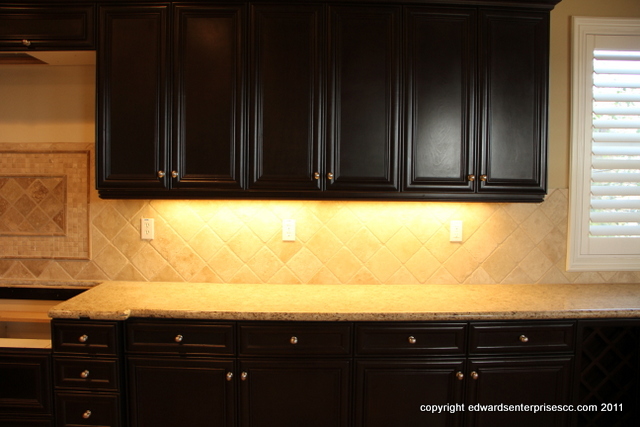 Studio City is a great place to live because…
the High School graduation rate is at 93% (39% higher than the rest of Los Angeles)
the Median Household Income is $ 82,931 (68% higher than the rest of Los Angeles)
the crime rate is 60% lower than other part of Los Angeles
the Median Housing Value is $ 737,688 (33% higher when compared to other Los Angeles areas)
Overall, Studio City offers its residents a stable housing market, a high income per capita, sunny weather, and plenty of local amenities.

For more information about Studio City, visit AreaVibes.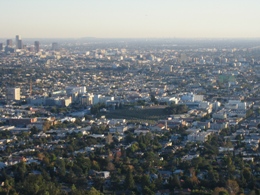 Reviews of Edward's Enterprises from recent customer surveys
"My friend has a beautifully lit cabinet setup in her kitchen and when I wanted to have something like that, I started looking for the right guys for the job. Edward's team delivered above my expectations, the technicians were so courteous and knowledgeable. I'm very happy with the end result, and yes, I will definitely recommend you guys to my friends!"
Beatrice W.; Pacoima, CA