Residential Kitchen Ventilation Exhaust Fan Repairs & Installations in Van Nuys
Replacement of malfunctioning hoods
Repairs for poor air suction
Worn out filter screens replacements
Oven hoods replaced with microwave exhaust hoods
Ducting & duct replacements or restoration
Upgrade an older unit to match kitchen appliances
Replacement of loud old models with new models
Electrical repairs also available:

- New light kit installation, light bulb replacement, switch replacement or repair
***please note before calling***
We do not offer restaurant or commercial kitchen hood repair services at this time.
call
818-639-2441

to schedule service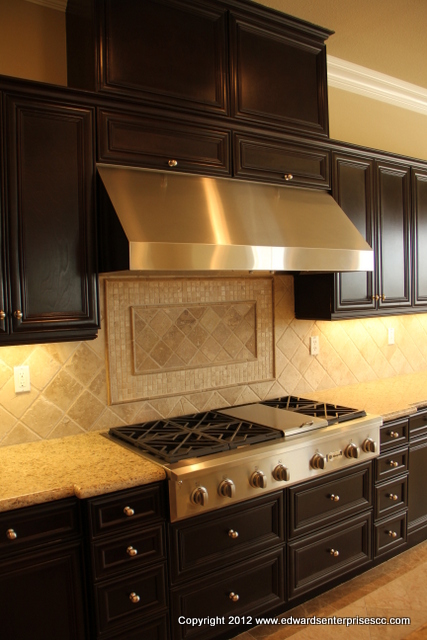 we can handle various kitchen exhaust hood installations & repairs in Van Nuys
Get to know Edward's Enterprises Kitchen Hood Repairs Service, where we work with Van Nuys homeowners to invest in their homes by completing their next electrical improvements.

Edward's Enterprises electrical repairs & improvements has been delivering the everyday handyman & electrical repairs needed in our customer's homes since 1996. Many customers call us to swap out an old single-bulb & fan unit that was installed when the home was built with a new, great looking, quiet-running exhaust hood over their counter stove.

Some have us install a microwave exhaust unit to free up counter space. These can be coordinated with existing appliances in the kitchen for a consistent & designer appearance.
Don't wait to find out if your home's kitchen needs immediate electrical repairs, today is the day to schedule a repairs visit!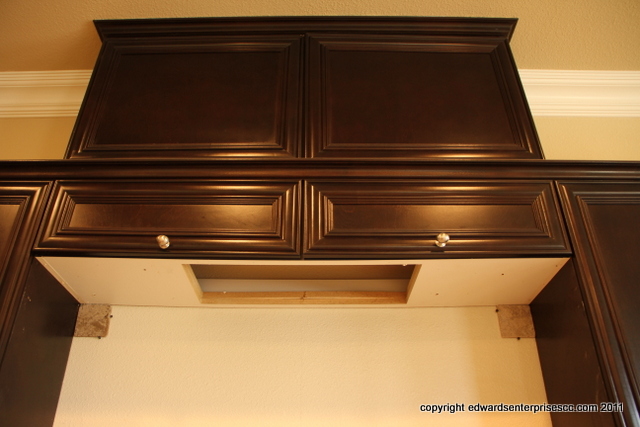 -Edward Flanagan, Owner
General Contractor License B 857752, Insured
Edward's Enterprises
General Contractor License B 857752, Insured
Typical rates we charge for Residential Kitchen Hood Repairs & Installations
$99.00* for the first hour (each trip, 1 employee)

$59.00* an hour after that (1 employee)



These are the typical cash or check hourly rates for labor we charge our Van Nuys customers for kitchen hood replacements or repairs (not including materials). Our repairs & installations are charged on a time & material basis. That includes all of the time for your project, including sourcing materials if they are needed.

Some of these projects are too cumbersome or high for 1 employee to easily or safely handle, so we would send 2 of our employees to your home at rates higher than stated above.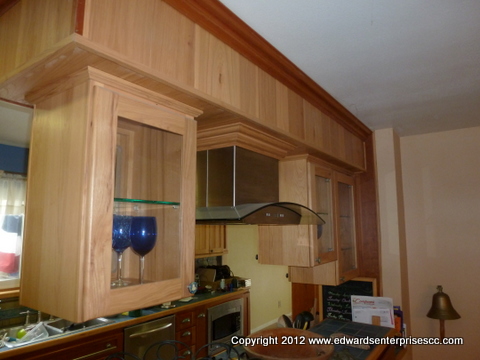 *Certain exclusions apply, like for same-day, after hours or weekend service, or for commercial companies that are billable. Cities outside of our typical coverage map may have additional travel charges. Please contact us with any of your pricing questions, we would be happy to discuss our billing policies with you.
reasons to contact us for your next Kitchen exhaust fan installation in Van Nuys
Edward's Enterprises has been providing Van Nuys Residential Kitchen Hood Repairs & Installations to our residential customers nearly 20 years.

Licensed & Bonded since 2005 with the Contractor's State License Board (B 857752).

Insured to protect our valued customers & employees.

We have the tools & skills to complete most Van Nuys home hourly service calls.

Residential Kitchen Hood Repairs & Installations are completed by our staff in the field & in the office.
Review from a recent customer survey:
"Reviews from recent customer surveys
"It was definitely time to fix what had been wrong with our exhaust fan, & I'm quite impressed with how fast & well the job was done. Your phone number is now at the top of my list for repairs!"
Tom H.; Calabasas, CA
It is easy to contact Edward's Enterprises for your Residential Kitchen Hood Repairs & Installations needs


Don't cook another day without a way to exhaust the greasy air & heat out of your kitchen.


Appointments for our Van Nuys Residential Kitchen Hood Repairs & Installations services now available.
Receive our latest Van Nuys discounts & offers to your email by simply filling out our contact form!
Electrical kitchen repairs can be scheduled for a variety of days & times
We are typically open Monday through Friday 7:00 am - 4:00 pm.


Weekend, After Hours & Emergency rates are available to assist our Van Nuys customer's.


We are open Saturdays by appointment, call for details.


Our Kitchen Exhaust Fan Repair Services are available throughout Van Nuys 91401, 91405, 91406, 91407, 91408, 91409, 91410 and 91411
We offer our customers additional electrical repairs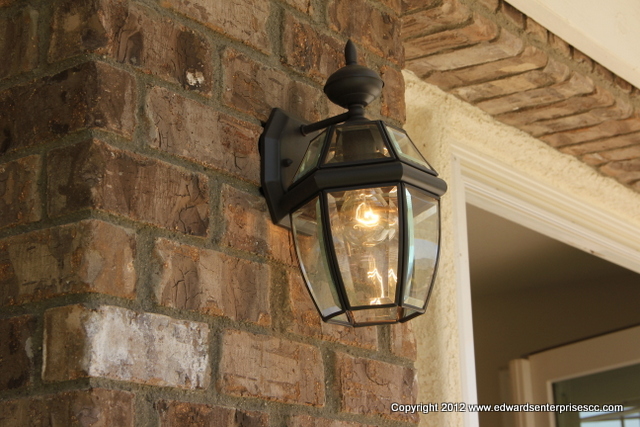 Did You Know This?
* There are two different configurations for exhaust hoods: vented & recirculating. Vented systems pull the air in through a blower fan & it is pushed through a duct system to the outside of the building. Recirculation systems use a filter to purify air & then return it to the kitchen.
* Newer models run quieter, push more air, & are more energy efficient as well.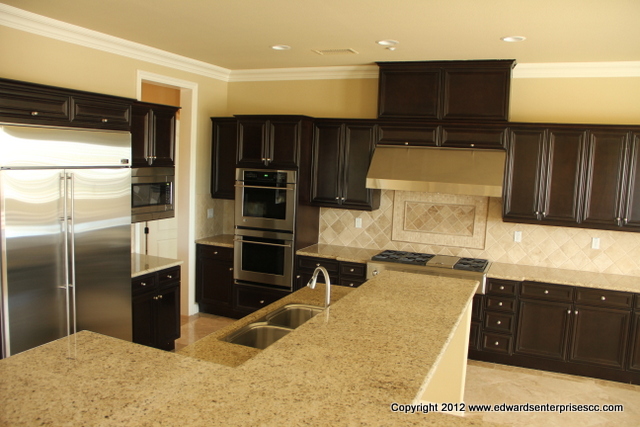 Great Tips for When Shopping for a Kitchen Hood
(1) Measure before you buy. Make sure it is at least as wide as your cook top to ensure adequate coverage for all burners. Also, a typical hood should be mounted 18 to 30 inches above the cook top
(2) Check the noise measurements. Range hood noise is measured in sones rather than decibels.
(3) If possible, choose a ducted range hood. Ducted hoods remove heated air from the kitchen efficiently through a wall or ceiling.
(4) Check the filter. Make sure it fits snugly & is easy to remove for cleaning. The filter should be cleaned approximately every 1-3 months & they are often dishwasher friendly.
(5) Choose a hood that you will use consistently. Leaving a hood off while cooking can lead to reduced quality of air in the kitchen, as well as, damage to kitchen cabinets.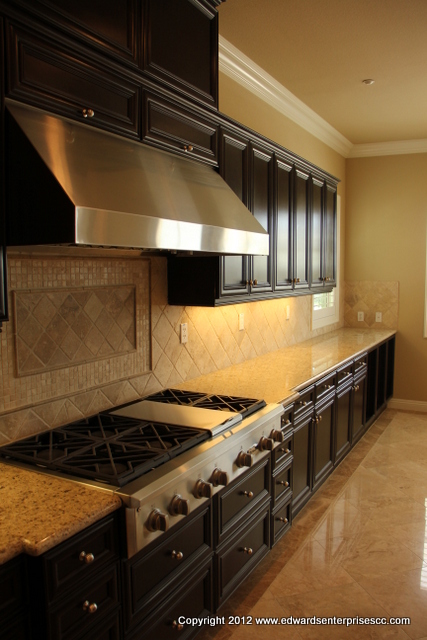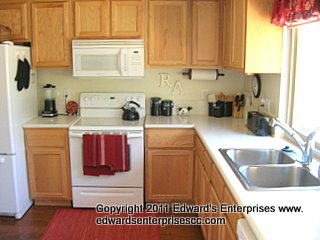 Van Nuys is a great place to live because…
the Cost of Living Index is 9% lower than the rest of Los Angeles
the average Summer temperature is 74 degrees
the Median Rental Rate is $ 853, about 20% lower than in other parts of Los Angeles
the Median Housing Value is $ 393,325
Overall, Van Nuys offers its residents a stable housing market, a high income per capita, sunny weather, and plenty of local amenities.

For more information about Van Nuys, visit AreaVibes.