The Edward's Enterprises team handles a variety of Sherman Oaks home remodeling services such as:
Whole home interior remodels

Kitchens & bathrooms

Master bedroom suites

Whole house painting

Trim & flooring

New entryways

Porches, patios & decks

Dens & bedrooms

Remodeling for resale

Home purchase remodels

Rental home renovations

Condos & townhouses

Interior demolition

Layout redesigns

Curb appeal makeovers

Windows & doors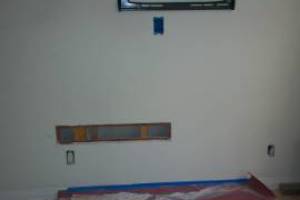 With over 20 years in the home repair & improvement trade we have the perspective & know-how critical to carrying out projects of any size; from a new entry door installation to a full-sized kitchen remodel.

Not sure if we can handle your project? Contact us to discuss your specific residential remodeling project!
Sherman Oaks Community Center

Van Nuys/Sherman Oaks
14201 Huston St
Sherman Oaks, CA 91423
(818) 783-5121

For more information, check out Sherman Oaks Community Center Online.
Local Sherman Oaks Farmers Market

Studio City Farmers Market
12000 Ventura Place
Studio City, CA 91604
(818) 655-7744

For more information, check out Sherman Oaks Farmers Market Online.
Landscape to show off your new remodel!

New big windows, new deck, or awesome new paint? Design your landscaping to show it off. For windows, choose plants that are not too tall or that frame the window well – the right plant can also improve looking out from the window.

For new paint, choose a colorful flower or bush that makes the new house color pop! What style is your home? Research styles of landscaping to increase the aesthetic of your home & play with combinations. Cottage style homes usually have a quaint & groomed lawn, but what about a natural garden full of diverse plants & flowers to add dimension & fun!
Ace Hardware
13241 Ventura Boulevard
Studio City, CA 91604
Click
here
to contact them for help with your DIY project!
Local Sherman Oaks Paint Recycling

Vista Paint
5840 Sepulveda Blvd
Sherman Oaks, CA 91411
(818) 787-7991

For more information, check out Sherman Oaks Paint Recycling Online.