Commercial Hauling & Clean Outs
Office & Building Clean Outs
Office Furniture Break Down & Hauling
Warehouse & Store Room Clean Ups
Office Interior Tear Outs
Retail Store Haul Bulky Items
Cubicle Removal & Hauling
Rental Property Clean Outs
Cubicle Resets & Moves
Commercial Building Hauling
Landscape Tear Outs & Hauling
Retail Store Interior Demolitions
Construction Clean Ups
Bulky Item Trash Removal
Leftover Junk Removal
Office Move-Out & Move In Help
We can tear out tile, wood, laminate, & vinyl flooring & haul it away. The potential for the space in that junk-filled warehouse corner or the office stockroom stacked with unused desks & computers is unlimited. Our junk & haul-away services extend to the outside of your office or store building. Many customers dream of a reconfigured cubicle layout design but hate to imagine dealing with all of the electrical connections, painting, moving & other work that is involved with a project like that. That's where we come in.
contact us at
805-987-2441

to discuss your project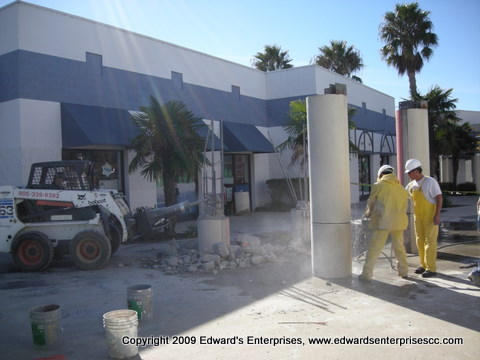 offering many types of hauling service calls
Service calls by Edward's Enterprises hauling away unwanted items has been a lifesaver for many of our commercial clients.

From hundreds of square feet of carpet to light one-visit courtyard green waste haul-aways, Edward's Enterprises leaves businesses with clean open spaces. We can tear out the interior of a retail store down to the studs to give you a clean slate to imagine your new store layout, including terminating electrical & plumbing connections.

Planning to upgrade your break room kitchen? Edward's Enterprises cannot only help you install your new appliances, but we can move & haul away your old refrigerator, oven, dining table, cabinets, counter you name it--we haul it. & if you want to get your own dumpster, no problem! we can simply load it at our hourly rates & you don't have to lift a finger. We are here to clear out dusty, dirty overhead storage areas, long forgotten boxes of excess inventory, over-capacity office closets, overgrown courtyards, & much more!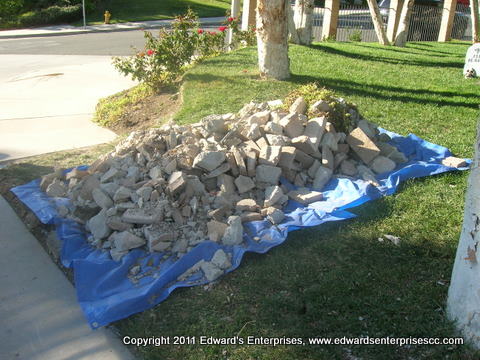 Find out how we can help with your next Commercial Junk Removal & Demo: Office & Retail project!

Edward's Enterprises
General Contractor License B 857752, Insured
The Typical rates We Charge For Hauling
Starts at $149 for the first hour (each trip, 2 employees)*

$99 an hour after that (2 employees)*
These are the typical cash or check hourly rates for labor we charge our customers for commercial & office junk removal (not including materials or dump fees). Our commercial junk removal & hauling services are charged on a time & material/dump fee basis. That includes all of the time for your project, including sourcing materials if they are needed & the fee for the volume & weight of junk or debris being hauled away.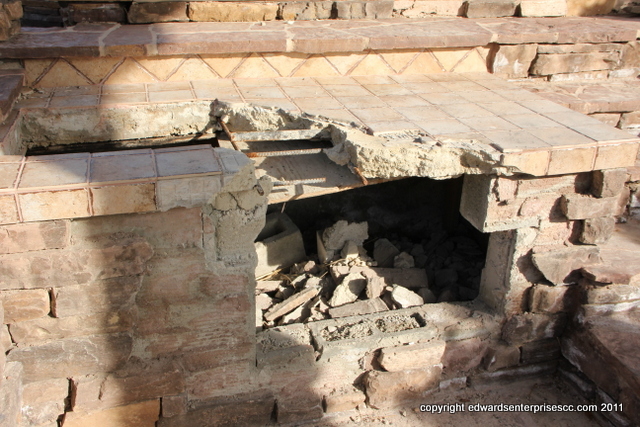 *The first hour of work charge is from $149 to $199 depending on the work site zip code. Some exclusions do apply, like commercial companies that are billable, or for same-day, after hours or weekend service. Cities outside of our typical coverage map will be charged additional travel costs. Please contact us with any of your pricing questions, we would be happy to discuss our billing policies with you.
several reasons to Select Us for Your Next vacant store or office clean out
Edward's Enterprises commercial hauling service is locally owned SINCE 1996.
LICENSED (B 857752) GENERAL CONTRACTOR with the Contractor's State License Board since 2005.
INSURED: LIABILITY, WORKERS COMPENSATION, & AUTO to protect our customers & employees.
We have the TOOLS to complete most Commercial Junk Removal & Demo: Office & Retail jobs.
Our Commercial Junk Removal & Demo: Office & Retail services are provided by our EXPERIENCED, LONG TERM EMPLOYEES in the field & in the office.
We have completed demolition & junk removal projects for:
Barnes & Noble, Marshalls, Aveda, Smart & Final, Babies R Us, KRI, DP Tech, Binder USA, & many more commercial tear out & hauling customers.
Review from a recent customer survey:
"Edward & his team came in & removed my old kitchen appliances in a jiffy. When they noticed leftover garbage from my construction project, they were able to truck that away too. It was one less issue for me to worry about."
Alex O.; Haul-away customer
It is Easy To Contact Edward's Enterprises About Any Clean Up
We would love the opportunity to talk about your ideas today, so give us a call & see what Edward's Enterprises can do for you.
Appointments for our Commercial Junk Removal & Demo: Office & Retail services now available.
Receive our latest discounts & offers to your email by simply filling out our contact form!
Tear Out Services Can Be Scheduled For A Variety Of Days & Times
We are typically open Monday through Friday 7:00 am - 4:00 pm.


AFTER HOURS, EMERGENCY & WEEKEND rates are available to meet our customer's needs.


We are open Saturdays by appointment, call for details.


Commercial Junk Hauling City Coverage List
Ventura County
Casa Conejo
Casitas Springs
El Rio
Faria Beach
La Conchita
Lake Sherwood
Leisure Village
Meiners Oaks
Mira Monte
Missions Oaks
Oak View
Piru
Santa Rosa Valley
Santa Susana
Saticoy
Somis
Los Angeles County
Arleta
Bel Air
Hidden Hills
** Select Zip Codes **
Marina Del Rey
Newhall
North Hills
Pacific Palisades
Panorama City
San Fernando Valley
Topanga
Venice Beach
Santa Barbara County
Coast Village
Goleta
Summerland
Didn't Locate Your City?
We may be able to service your community with an additional travel charge.
We offer customers additional junk clean-out services: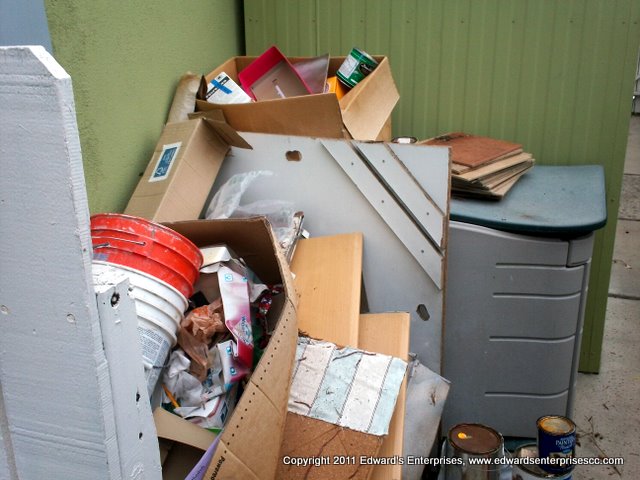 Did You Know This?
* Debris & materials from a tear-down or haul away project may be hazardous or very heavy & require experts with professional grade equipment.
* Piles of junk, including wood, furniture, & other useless items need to be properly disposed of. These places offer a paradise home for infestations of rodents & insects & a hazard for employees & customers.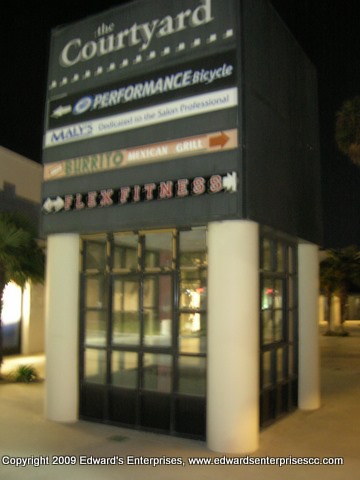 Great Business Hauling & Junk Removal tips
Cleaning out your garage can feel like such a relief; however, some materials are unable to be hauled away to the nearest dump. If you are unsure of what may & may not be hauled away here are some tips & tricks to help you. Aerosol cans containing hazardous products can not be recycled, but empty aerosol cans can be recycled in your curbside recycling barrel. Asbestos, batteries, pharmaceuticals, electronic waste, compact fluorescent light bulbs, motor oil, propane/helium tanks, syringes, needles, & vehicle tires cannot be hauled away to the dump. However, there are places to take all of these substances.
Most city's HHW programs will take aerosol cans, batteries, TV's, monitors, electronic waste, compact fluorescent light bulbs, syringes, & needles. There are other places that take these materials as well:

Asbestos can be taken away by the State Department of Toxic Substances Control.

Asphalt & concrete can be taken away by Cemex, Vulcan & the Simi Valley Landfill Recycling center.

TV's & monitors can be given to the Goodwill or Gold Coast Recycling.

Motor Oil & filters can be disposed of at Firestone, Jiffy Lube, Kragen O'Reilly, Good Year & Gold Coast Recycling.

Toner & Ink Cartridges can be disposed of at Staples.

Vehicle Tires can be disposed of at America's Tire Company.