Garbage Disposal Plumbing Repairs Services Including:
IN-Sink-Erator Garbage Disposals Installed
Garbage Disposal Drain Repair
Unclogging Garbage Disposal Sink Plumbing
Resetting Tripped Garbage Disposal Units
Resetting Garbage Disposal Breakers
Repairing Sink Disposer Jams
Break Room Garbage Disposal Plumbing Installations
Kitchen Sink Plumbing Replacements
Kitchen Sink Disposal Removal
Office Garbage Disposal Plumbing Hookup
Replace Leaking Garbage Disposer Plumbing
Installing Customer Supplied Garbage Disposals such as GE/General Electric, Waste King, Kitchen Aid & others
Installing 1/2 HP In-Sink-Erator Badger 5
Installing 3/4 HP In-Sink-Erator Badger 5XP
call
805-987-2441

to schedule garbage disposal installs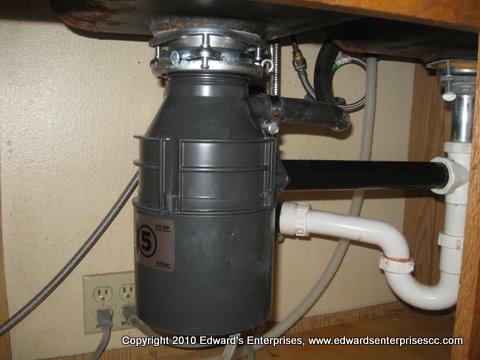 we can handle many types of kitchen disposal projects
Garbage Disposers come in many sizes & brands, just like the companies you can hire for your home or office plumbing services.

Edward's Enterprises garbage disposal repairs & replacements has been delivering everyday handyman & small plumbing repairs needed in our customer's homes & businesses since 1996. Our many years handling garbage disposal service calls in the home & office improvement trade gives us the tools, materials & know-how critical to carrying out many types of garbage disposal service calls; from connecting a simple disposal dishwasher drain line to installing a new electrical box to replace a hardwired sink disposer & upgrading to a larger horse power garbage disposal unit (supplied by us like a In-Sink-Erator or a different brand supplied by our customer).

Maybe your garbage disposal just needs to be un-jammed & reset to get back to grinding, tearing, shredding & disposing! Is your garbage disposal installed properly to today's current codes? Don't wait to find out, today is the day to schedule our visit!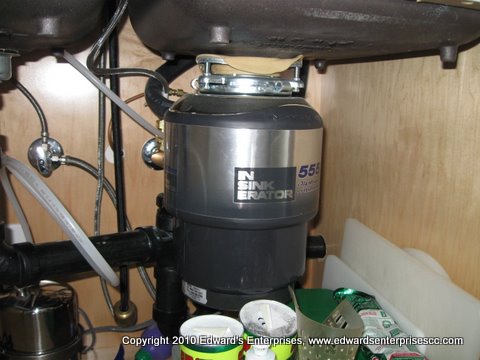 Garbage Disposal broken, leaking & jammed getting you down? Ready to upgrade your disposal to meet your new Blue Apron prepping & cooking needs? Call us!

-Edward Flanagan, Owner
General & Plumbing Contractor License B 857752, Insured
The Typical rates we charge
Starting at $89 for the 1st hour for each trip for one employee*

$59 each hour after for one employee*
These are the typical cash or check hourly rates for labor we charge our customers for kitchen sink disposer replacements & repairs (not including materials). Our repair services are charged on a time & material basis. That includes all of the time for your project, including sourcing materials if they are needed.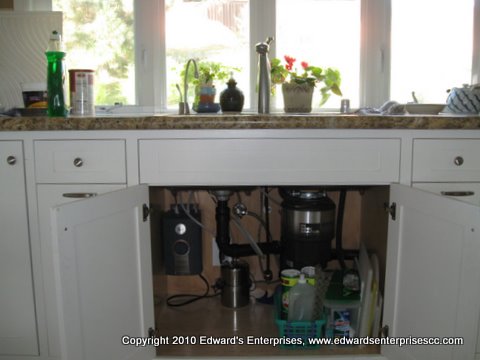 *The first hour of work charge is from $89 to $119 depending on the work site zip code. Some exclusions do apply, like commercial companies that are billable, or for same-day, after hours or weekend service. Communities outside of our normal service area will be charged additional travel costs. We would be happy to answer any of your pricing questions, please call for details!
some reasons to select us for hourly garbage disposal services
Edward's Enterprises garbage disposal repair service is locally owned SINCE 1996.

LICENSED (B 857752) GENERAL & PLUMBING CONTRACTOR with the Contractor's State License Board since 2005.

INSURED: LIABILITY, WORKERS COMPENSATION, & AUTO to protect our customers & employees.

We have the TOOLS to complete most garbage disposal installation jobs, including certain brand & models on our trucks.

Our garbage disposal services are provided by our EXPERIENCED, LONG TERM EMPLOYEES in the field & in the office.
Review from a recent customer survey:
"I was very satisfied with the job & the interaction with the tech. He was very knowledgeable & helpful. I appreciated him giving me advice on maintenance & explaining some of the functionality of the device. The tech did a very good job & I appreciated his advice & tips very much!"
Mario M.; Oxnard, CA
It is easy to contact us when you notice a drip or jam!
If you are experiencing a jammed or stuck garbage disposal or noticed a trickle of water coming from the bottom of your garbage disposal, Call us first!


Our friendly employees will answer your garbage disposal questions & help determine how we can meet your fix-it schedule.
Receive our latest In-Sink-Erator installation discounts & offers to your email by simply filling out our contact form!
Appointments can be scheduled for a variety of days & times
We are in the field daily Monday through Friday 7:00 am - 4:00 pm.


AFTER HOURS, EMERGENCY & WEEKEND rates are available to meet our customer's needs.


We are open Saturdays by appointment for garbage disposal installations, call for details.


Communities We Install Garbage Disposals For:
Ventura County
Casa Conejo
Casitas Springs
El Rio
Faria Beach
La Conchita
Lake Sherwood
Leisure Village
Meiners Oaks
Mira Monte
Missions Oaks
Oak View
Piru
Santa Rosa Valley
Santa Susana
Saticoy
Los Angeles County
Arleta
Bel Air
Hidden Hills
** Select Zip Codes **
Marina Del Rey
Newhall
North Hills
Pacific Palisades
Panorama City
San Fernando Valley
Topanga
Venice Beach
Santa Barbara County
Coast Village
Goleta
Summerland
Don't See Your Community Listed?
We may be able to handle your garbage disposal service call with an additional travel charge.
Edward's Enterprises offers its customers additional plumbing repairs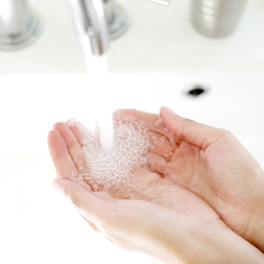 What is a handy clean & natural way to clean your Garbage Disposal?
* A great way to clean a disposal & kitchen drain is to put half a lemon, a handful of ice cubes, & some baking soda down the drain, & run the disposal (run a slow stream of water down the drain as well). This will help eliminate kitchen drain smells & break down left over food & gunk.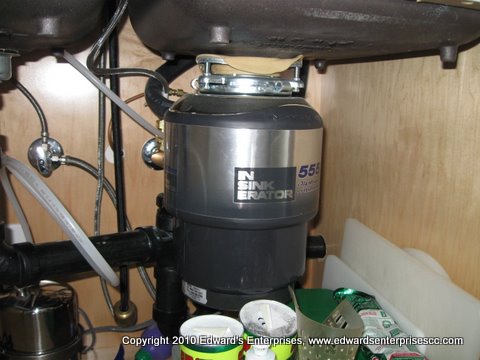 The low down on Horse Power
You may be wondering which garbage disposal to buy & why? Some standard concerns include the price, size, noise level & any special concerns. A key concern is horsepower.

1/3 Horsepower:

Pros: Great for temporary or limited use. Inexpensive. Cons: They get easily jammed & can rust out in the quickest amount of time

1/2 Horsepower:

Pros: Affordable & compact, so they fit easily into tight spaces. This option is great for people who do not use their garbage disposal all the time & do not over feed it.
Cons: Usually the minimum horse power recommended for a typical home. However, this level of horsepower tends to have a high noise level.

3/4 Horsepower:

Pros: This size serves most homes well. They have plenty of power & will not get jammed as easily as less powerful disposals. Also, many 3/4 garbage disposals offer sound protection.
Cons: These are a bit larger than the 1/2 horsepower disposals & this should be taken into consideration for proper fitting under your sink. Slightly expensive depending on features.

1 Horsepower:

Pros: This is the top of the line strength garbage disposal & it can end up being even quieter than the 3/4 horsepower models. This level will most likely feature a stainless steel grinding chamber & will be fairly impossible to jam.
Cons: High Cost. Size, which may take up a majority of the room under your sink. They also may consume slightly more electricity than the other models on this list.

Remember: it is critical to run water while these units are on to help the food go down!