Complete Recessed Light Service
Professional installation & renovation services
Electrical repairs or replacements to switches & ballasts
Various trim options available for installation:
- open, glass, & glass for shower
Retrofit applications
IC & Non-IC Recessed Light Installations
Drop Ceiling Troffer Recessed Light Installs
call
805-987-2441

to schedule recessed light repairs
we can handle many types of recessed lighting projects for residents
Get to know Edward's Enterprises Recessed Light Service, where we work with homeowners in the area to invest in their homes & businesses by completing their next electrical improvements.

Recessed Lighting provides a streamlined & sleek look to a space. With recessed lighting, a space feels larger & filled with complimentary light. Use it to highlight artwork, cabinets, special artifacts, or specific spaces. Minor design tips can have a big impact on your results.

Lighting fixtures come in all shapes & sizes. Flat lighting takes the shape of easily concealed recessed lighting. Combining high style with proper function, it can be installed nearly anywhere with a flat surface & electrical access. & new options for vaulted or sloped ceilings can add nice spot lighting to an otherwise tall dark room.

Whether for ambient or access lighting, recessed lighting allows convenient room use for any occasion.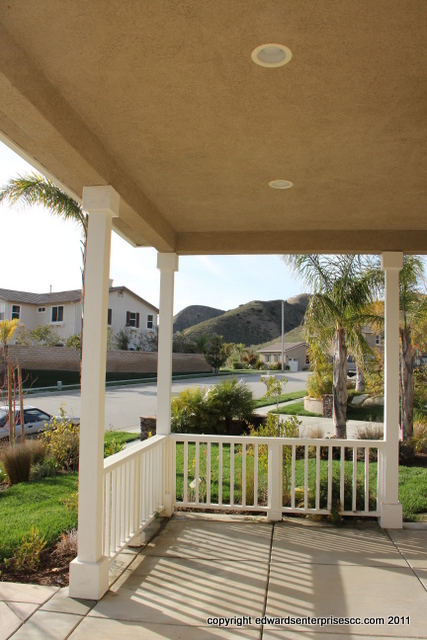 How can we help you with your next Recessed Light Installations, Repairs & Replacements project?

-Edward Flanagan, Owner
General Contractor License B 857752, Insured
A Look at the Typical rates we charge
Beginning at $89 for the 1st hour for each trip for one employee*

$59 each hour after for one employee*
These are the typical cash or check hourly rates for labor we charge our customers for recessed lighting installations & repairs (not including materials). Our repairs & installations are charged on a time & material basis. That includes all of the time for your project, including sourcing materials if they are needed.
Some of these projects are too large or high for 1 employee to easily or safely handle, so we would send 2 of our employees to your home at rates higher than stated above.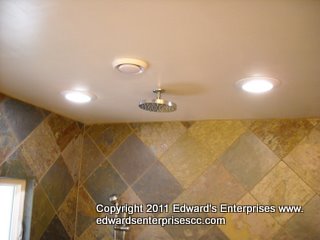 *The range for the first hour of work is from $89 to $119 depending on the work site zip code. Certain exclusions apply, like for same-day, after hours or weekend service, or for commercial companies that are billable. Cities outside of our typical coverage map may have additional travel charges. Please contact us with any of your pricing questions, we would be happy to discuss our billing policies with you.
reasons to hire us to brighten up your home with new Recessed Lights
Since 1996, Edward's Enterprises has been providing Recessed Light Installations, Repairs & Replacements to satisfied customers.

Licensed since 2005 with the Contractor's State License Board (B 857752).

Fully Insured to protect our Recessed Light Installations, Repairs & Replacements customers & employees.

We have the TOOLS to complete most home, office & retail store hourly repairs.

Recessed Light Installations, Repairs & Replacements are completed by our staff in the field & in the office.
Review from a recent customer survey:
"Repairman did a great job & very professional!"
Jeff C.; Camarillo, CA
It is easy to get in touch with us regarding your Recessed Light Installations, Repairs & Replacements job


No matter your specific need, Edward's Enterprises Recessed Lighting is the one to call!


Appointments for our Recessed Light Installations, Repairs & Replacements services now available.
Receive our latest discounts & offers to your email by simply filling out our contact form!
Recessed Light Installations, Repairs & Replacements Appointments can be scheduled for a variety of days & times
We are typically open Monday through Friday 7:00 am - 4:00 pm.


Weekend, After Hours & Emergency rates are available to assist our customer's.


We are open Saturdays by appointment, call for details.


Recessed Light Repair City Coverage List
Ventura County
Casa Conejo
Casitas Springs
El Rio
Faria Beach
La Conchita
Lake Sherwood
Leisure Village
Meiners Oaks
Mira Monte
Missions Oaks
Oak View
Piru
Santa Rosa Valley
Santa Susana
Saticoy
Somis
Los Angeles County
Arleta
Bel Air
Hidden Hills
** Select Zip Codes **
Marina Del Rey
Newhall
North Hills
Pacific Palisades
Panorama City
San Fernando Valley
Topanga
Venice Beach
Santa Barbara County
Coast Village
Goleta
Summerland
Don't See Your City?
We may be able to service your community with an additional travel charge.
We offer our customers additional electrical repairs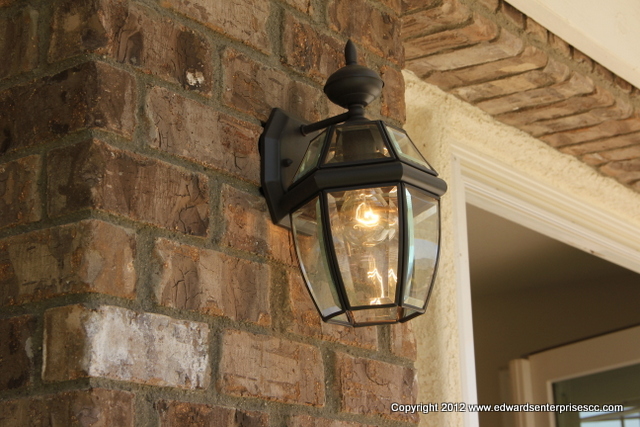 Did You Know This?
* Recessed lighting can be installed almost anywhere with a flat surface & electrical access. The can housing structure can be fit to sloped ceilings, walls, & even under pools.
* Because recessed lighting is unobtrusive, & can be custom positioned, it's great to accent a focal point within a room.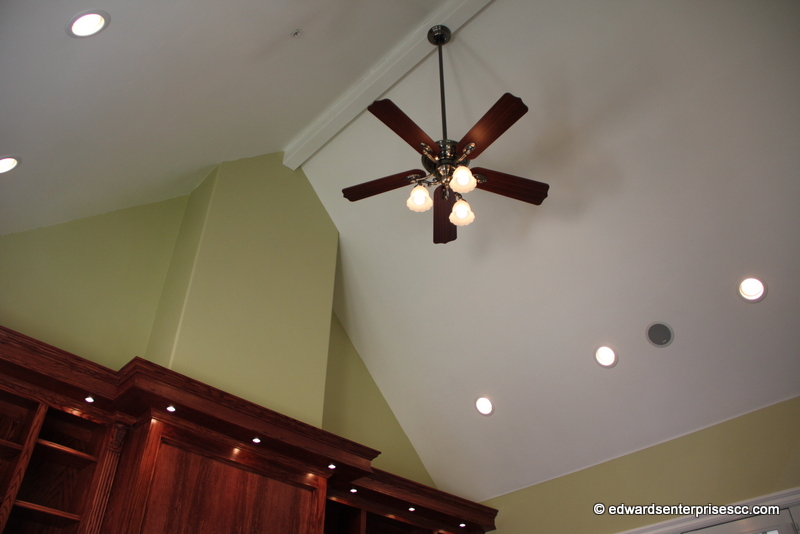 Tips for Locating the Best Areas for Recessed Lighting
(1) Be careful not to place recessed lighting fixtures too close together or in rows down the center of the room.
(2) An easy rule to remember is to proportionately match the size of your recessed lighting fixture to the distance of how far apart they are. For instance a 4-inch fixture should be placed 4 feet apart & 6-inch fixtures should be 6 feet apart from one another.
(3) Center recessed lighting fixtures in front of objects that need light. Generally the light should be 12 to 18 inches in front of the object.
(4) If the lights are used for tasks, then make sure that they are carefully placed overhead so that they do not block needed light.
(5) When lighting three dimensional objects, it is most effective to light them from two or three different angles.
(6) A neat trick to help make a space feel larger is to use wall washing recessed lighting fixtures. These help give the appearance that the walls are being pushed outwards.