Interior & Exterior Office Remodeling
Office Remodels
Office Partition Resets
Office Renovations
Light Office Remodeling
Complete Office Remodels
Office Painting & Color Changes
Office Flooring & Moulding
New Interior Wall Construction
Interior Wall Demolition
New Interior Office Construction
Office Redesign Implementation
New Office Lighting & Electrical
Office Plumbing & Fixtures
Drop Ceiling Tiles Replaced
Drop Ceiling Tiles Painted
Warehouse Reorganization & Cleanouts
Warehouse Flooring, Interior Painting, & Lighting
Warehouse Insulation repaired & installed
We can service the following commercial buildings:
Offices, Warehouses, Income Properties, Rentals, Factories, Manufacturing Buildings, Medical Offices, Restaurants, Banks, Bars, Grocery Stores, Markets, Super Markets, Shopping Centers, Shopping Malls, Strip Malls, Theaters, Churches, Bookstores, Bakeries, Gyms, Hotels, Motels, & more!
phone us at
805-987-2441

to plan a meeting to discuss your office remodeling project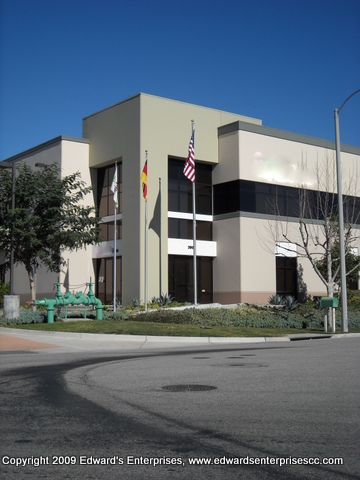 handling a variety of commercial building improvement plans
Introducing Edward's Enterprises Remodel Contractor, where we work with business owners to invest in their businesses by completing their next remodeling improvements. Our 19 years in the home & commercial repair & improvement trade gives us the perspective & know-how critical to carrying out projects of any size; from a new entry door installation to a full-sized break room remodel.

If you have been considering a new coat of paint to your restaurant's storefront to increase curb appeal, a face lift for your executive office, new dividing walls for your shop or warehouse, call us first! Our friendly employees, not a call service, will answer your questions & help determine how we can meet your remodeling needs.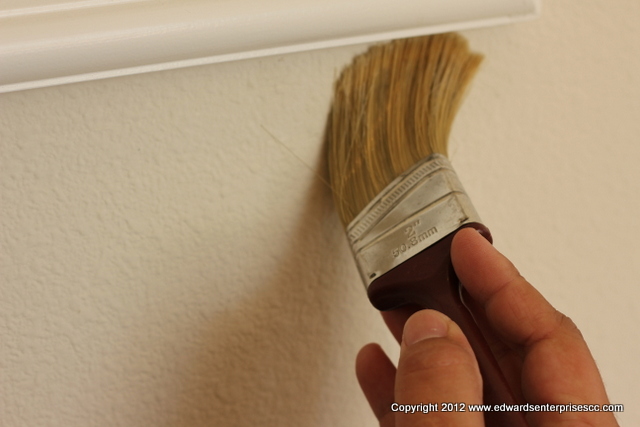 We can assist with your next Office & Business Remodeling Services project!

Edward's Enterprises
General Contractor License B 857752, Insured
Typical hourly rates we charge for commercial remodels
From $149 for the first hour (each trip, 2 employees)*

$99 an hour after that (2 employees)*
These are the typical cash or check hourly rates for labor we charge our customers for office & business renovations (not including materials). Our services are charged on a time & material basis. That includes all of the time for your project, including sourcing materials if they are needed.
Larger commercial building & office remodels likely need an onsite consultation before starting any work, call us to schedule an onsite consultation at your business.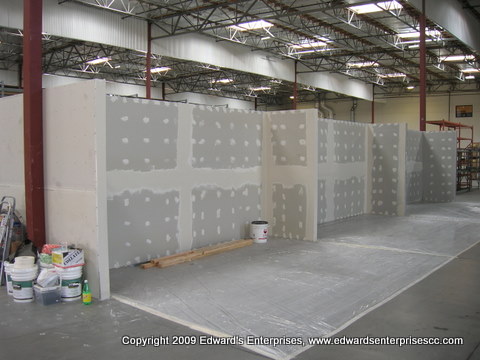 *The range for the first hour of work is from $149 to $199 depending on the work site zip code. Some exclusions do apply, like commercial companies that are billable, or for same-day, after hours or weekend service. If a community is outside of our normal coverage area map, there may be additional travel charges for a service call. We are happy to answer all of your pricing questions, call for details!
reasons to call us for your office & business improvement needs
Edward's Enterprises Office & Business Remodeling Services is locally owned SINCE 1996.

LICENSED (B 857752) GENERAL CONTRACTOR with the Contractor's State License Board since 2005.

INSURED: LIABILITY, WORKERS COMPENSATION, & AUTO to protect our customers & employees.

We have the TOOLS to complete most remodeling jobs.

Our Office & Business Remodeling Services are provided by our EXPERIENCED, LONG TERM EMPLOYEES in the field & in the office.
Review from a recent customer survey:
"As a retail store, we need to keep those 'Under Maintenance' signs posted for as short an amount of time possible. We have customers who expect an always-running service, & we were very pleased with the efficacy & professionalism that Edward's Enterprises team showed when they came to fix our customer restrooms. Like we told the technicians, if we need any future jobs done, we'll know whom to call!"
Sam B.; Commercial Customer

It is easy to contact Edward's Enterprises for your remodeling project


Quality office remodeling can leave you with a fresh perspective, with more room to work & more efficient use of your space.


Appointments for our Office & Business Remodeling Services services now available.
Maintaining & remodeling commercial buildings & offices is what we do. Remodeling now will often cost a business owner less than waiting to do it later, especially if bigger problems arise from neglect.

Having building or office maintenance problems leaves your business at risk. Reduced employee output & production efficiency along with customer & employee safety concerns are some top reasons to plan repairs or new projects.
Receive our latest discounts & offers to your email by simply filling out our contact form!
Commercial remodels can be scheduled for a variety of days & times
We are usually in the field Monday to Friday 7:00 am - 4:00 pm.


AFTER HOURS, EMERGENCY & WEEKEND rates are available to meet our customer's needs.


We are open Saturdays by appointment, call for details.


Storefront & Office Remodeling City Coverage List
Ventura County
Casa Conejo
Casitas Springs
El Rio
Faria Beach
La Conchita
Lake Sherwood
Leisure Village
Meiners Oaks
Mira Monte
Missions Oaks
Oak View
Piru
Santa Rosa Valley
Santa Susana
Saticoy
Somis
Los Angeles County
Arleta
Bel Air
Hidden Hills
** Select Zip Codes **
Marina Del Rey
Newhall
North Hills
Pacific Palisades
Panorama City
San Fernando Valley
Topanga
Venice Beach
Santa Barbara County
Coast Village
Goleta
Summerland
Can't Find Your City?
We may be able to service your community with an additional travel charge.
Edward's Enterprises offers its customers additional services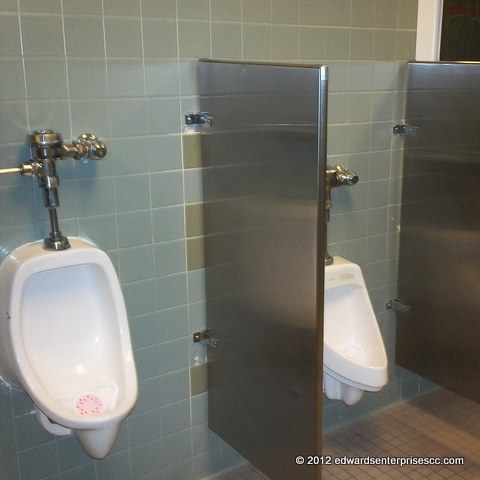 Did You Know That?
(-) Painting the office building walls the right colors can help increase employee productivity. Having a fresh welcoming environment will aesthetically appeal to the work force as well as potential customers & consumers.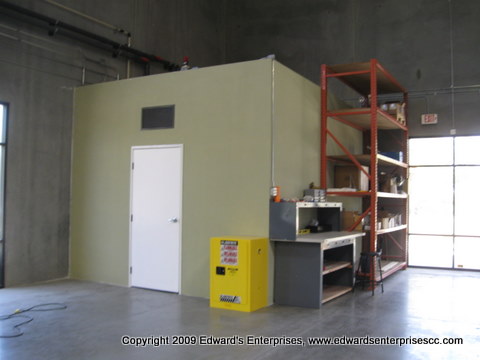 Commercial Real Estate Remodeling
At first, Commercial remodeling may appear confusing & overwhelming. However, there are some great resources out there to help during this project.
ConsumerReports.org is a great tool when it comes to comparing potential appliances. Take time to do research to discover what you are truly looking for. Also, remember to establish a budget & to work within your goals. Once you have a central idea of what you are looking for, making it happen becomes much easier.

A few steps that will help to outline your plan are:

1.Create a Plan- come up with the basic plan & draw it out, as well as, getting your ideas down on paper.

2. Learn from Others- get inspiration & ideas by doing some research on different websites.

3.Think Ahead- develop a time frame & make sure it is reasonable & do able.

4.Develop a Budget- make sure your goals & ideas are within your resources.