Full-Service Property Repairs Handyman in Camarillo
Many services available for property & facility managers
General everyday maintenance calls
Emergency same-day work orders fulfilled
One-time service calls always an option
Improvements & renovations to vacant units
Vacancy turn-over services
Hauling & cleanout services for bulky items
Maintenance status inspections
Repairs to:
- Drywalls
- Electrical
- Plumbing
- Lighting
- Door
- Garbage disposal
Painting for interior & exterior projects
call
805-987-2441

to schedule a rental property site walk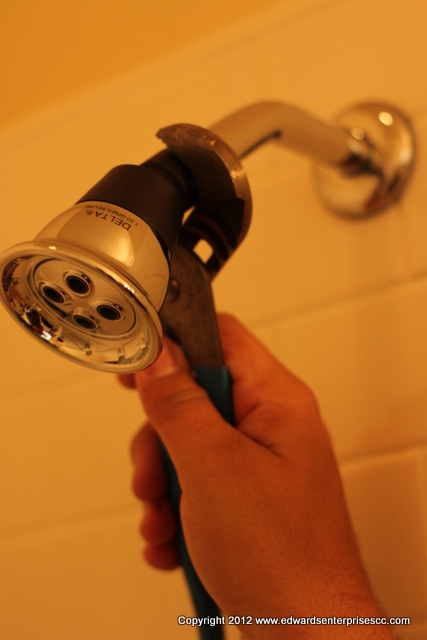 we can handle many types of general & emergency repairs in Camarillo
Welcome to Edward's Enterprises Property Handyman Repairs, where we work to restore facilities & commercial properties to full working order by delivering on everyday repair needs.
Our 19 years in the home & commercial repair & improvement trade give us the perspective & know-how critical to carrying out projects of any size; from a leaky faucet to new recessed lights or renovating the entire office.

Property Maintenance comes in many forms. Some companies staff a crew to self perform their own properties. Some owners try to maintain their own rentals.

Other Camarillo property management companies & owners choose to skip the hassle of managing employees or doing the work themselves & call us to handle small hourly repairs & larger turnover work.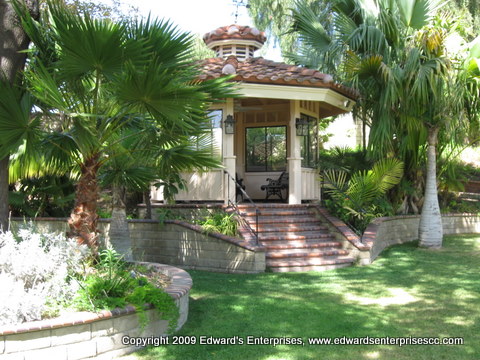 How can we help you with your next Property Maintenance Handyman & Hourly Repairs project?

-Edward Flanagan, Owner
General Contractor License B 857752, Insured
Usual rates we charge in the Camarillo area
$99.00* for the 1st hour for each trip for one employee

$69.00* each hour after for one employee



These are the typical cash or check hourly rates for labor we charge our property manager customers for general everyday repairs (not including materials). Our maintenance services are charged on a time & material basis. That includes all of the time for your project, including sourcing materials if they are needed.

Some commercial property projects are too cumbersome for 1 employee to handle, in that that case we would send 2 of our employees to your office or building for higher than the above rates.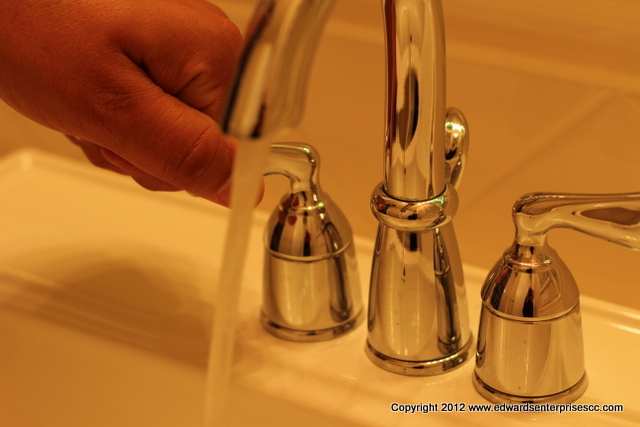 *Certain exclusions may apply, such as for same-day, after hours or weekend service, or for commercial companies that are billable. If a community is outside of our normal coverage area map, there may be additional travel charges for a service call. We are happy to answer all of your Camarillo property maintenance pricing questions, call for details!
some reasons to call us for Camarillo property maintenance-and-repairs
Since 1996, Edward's Enterprises has been providing Camarillo Property Maintenance Handyman & Hourly Repairs to commercial customers.

Licensed & Bonded since 2005 with the Contractor's State License Board (B 857752).

Fully Insured to protect our valued customers & employees.

We have the tools & skills to complete most Camarillo office & shopping center hourly service calls.

Property Maintenance Handyman & Hourly Repairs are completed by our staff in the field & in the office.
Review from a recent customer survey:
"For my apartment property, it has been less of a hassle to look for a maintenance contractor & just hire them for jobs I can't handle on my own. Edward's team is always prompt & responsible, my tenants always point out how courteous they were. For that & the ease in working with Edward's Enterprises keeps me coming back!"
Leslie, K.; Port Hueneme
It is easy to get in touch with us


Do you need a responsive maintenance company to handle maintenance requests & vacancies? Let us help you today!


Appointments for our Camarillo Property Maintenance Handyman & Hourly Repairs services now available.
Receive our latest Camarillo discounts & offers to your email by simply filling out our contact form!
Property repairs & maintenance appointments may be scheduled for a variety of days & times
We are in the field daily Monday through Friday 7:00 am - 4:00 pm based on need.


AFTER HOURS, Weekend & Emergency rates are available to assist our Camarillo customer's scheduling needs.


We are open Saturdays by appointment, call for details.


Our Rental Turnover Remodeling & Multi-Family Rental Repair Services are available throughout Camarillo 93010 and 93012
We offer our customers a full line of handyman repairs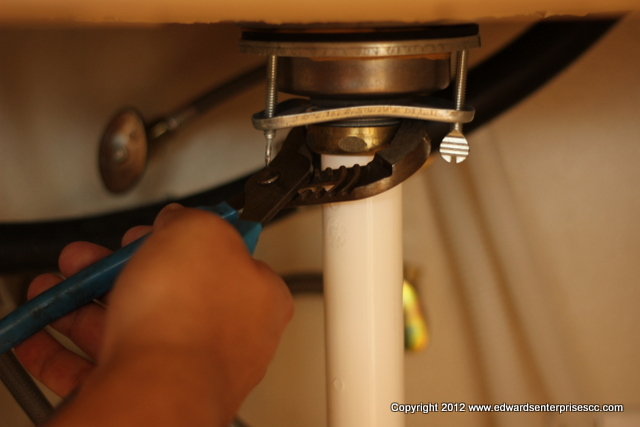 Did You Know That?
* Having insured, licensed professionals handle your property maintenance & handyman services is important. Contractors employ specially trained individuals that are knowledgeable & will get the job done right the first time.
* Maintaining all aspects of a commercial or residential property will keep your property market value stable, as well as boost it in the future. Increased market appeal will create desirability for potential sales & acquisitions down the road.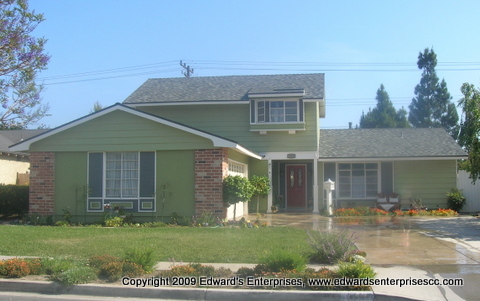 Great Tips for Property Maintenance
1. Always try to keep the Refrigerator working efficiently!
Some ways to do this are by keeping the coils clean. Dirty coils trap in heat & lead to the refrigerator motor having to work harder to cool inside compartments. Also, remove the drip pan from underneath the coils & wash it well! While cleaning the pan, check for clogs. Next, check the freezer! It may need to be defrosted. A quick way to tell is if there is a build up of more than 1/4 inch of ice on the walls. Don't just chip away at the ice, but instead remove the contents of the freezer & either let the compartment's ice melt at room temperature or use a blow dryer to speed up the process. Then simply collect the dripping ice in a pan.
2. Keep flooring in good condition!
Dirt is a floor's worst enemy! Dirt can cause scratches on hard wood floors, as well as wear out fibers in carpets & rugs. In order to avoid dirt; sweep, mop, & vacuum weekly. Also, place mats inside & outside of your doors (if allowed) to reduce the amount of dirt tracked in & out of your apartment.
3. Prevent plumbing troubles!
When it comes to the kitchen sink, avoid pouring oil, coffee grounds, breads and/or rice down into the pipes. These materials can clog the sink & lead to serious problems. In the bathroom, remove hair from the sink & shower so that they do not wash down the drain! If clogs do occur, they can be unclogged using a plunger. Fill the clogged area with water & push the plunger down in quick, firm motions. Repeat as needed.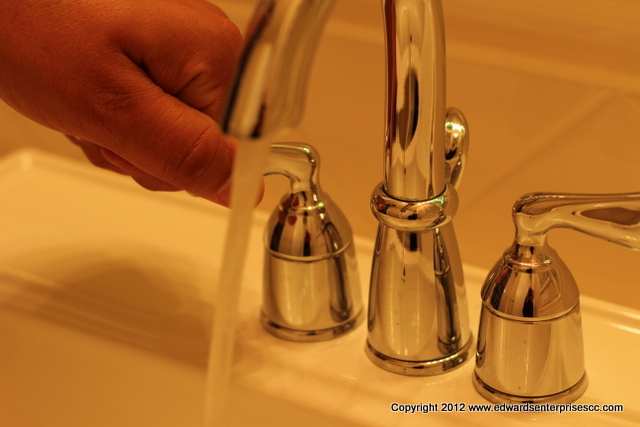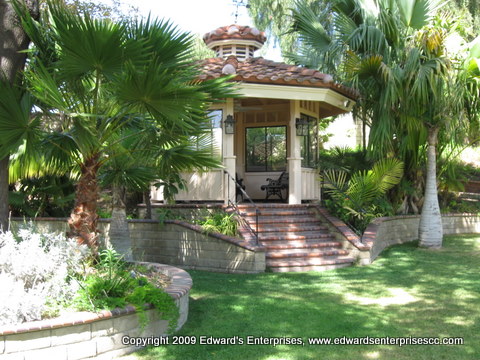 Camarillo is a great place to live because…
the High School graduation rate is at 91% (18% higher than the rest of California)
the Median Household Income ($ 81,518) is 26% higher than the rest of California
the crime rate is 51% lower than in other California cities
the Median Housing Value is $ 558,200 (24% higher than the rest of California)
Overall, Camarillo ranks #59 in California because of its many local amenities, stable housing market, low crime rates, and sunny weather.

For more information about Camarillo, visit AreaVibes.