Complete repairs & install services
Wood Deck Installation
- take advantage of your entire backyard!
Wooden Decking Repairs & Replacements
- dry rot, water damage, & sun exposure takes it's toll
Composite Deck Repairs & Installations
- composite materials come in a variety of colors & brands, such as Trex & Evergreen
Wood Decks Supported & Re-Secured
- rotten posts, settling beams, cracked knee braces can reduce your decks ability to hold weight
Wood or Composite Handrails Installed & Repaired
Deck & Decking Painting & Sealing Services
- multiple colors available, Thompson's or clear coated
Decking Handrail, Step & Stair Lighting installed or replaced
- receptacles, rope lighting & fixtures
contact us at
805-987-2441

to setup a deck repair service call appointment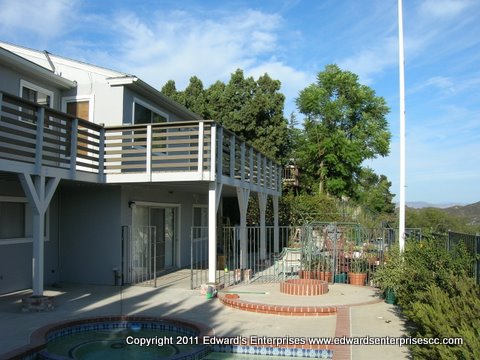 handling a variety of home decking projects
Get to know Edward's Enterprises Deck Repair Service, where we work with homeowners to invest in their homes by completing their next wooden deck or composite deck replacement project.
Deck additions can be a great investment for your home, creating a great outdoor living space & adding value to a property.
Our 19 years in the home & commercial repair & improvement trades gives us the perspective & know-how critical to carrying out projects of any size, including your next deck project.
For more space to live or work, a deck addition is a solid solution. It provides (literal) breathing room in a natural, familiar setting. Handrails & wall guards can provide safety, convenience, & comfort when properly maintained for everyday life outside when you need it.
Rust-oleum has a great product,
Rust-oleum Restore
, that we can use to coat your wood deck with a slip resistant colored coat, helping to seal in your deck & keep off termites, water, & the sun. Check it out online or at your local home improvement center today.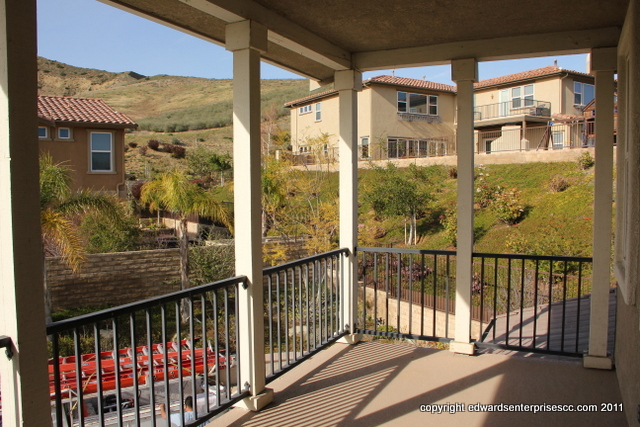 Find out how we can help with your next wood deck repair project!

Edward's Enterprises
General Contractor License B 857752, Insured
Typical rates we charge for deck repairs
From $149 for the first hour (each trip, 2 employees)*

$99 an hour after that (2 employees)*
These are the typical cash or check hourly rates for labor we charge our customers for deck replacements & repairs (not including materials). Our repairs & installations are charged on a time & material basis. That includes all of the time for your project, including sourcing materials if they are needed.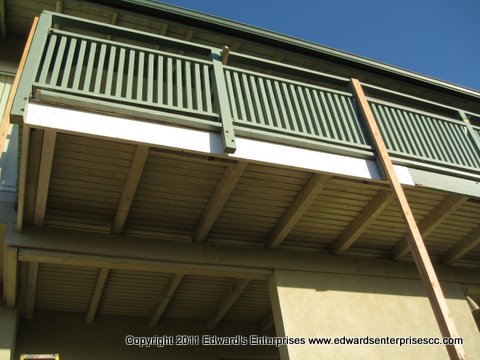 *The first hour of work charge is from $149 to $199 depending on the work site zip code. Exclusions may apply, such as for same-day, after hours or weekend service, or for commercial companies that are billable. Cities outside of our typical coverage map may have additional travel charges. Contact us today to answer any of your deck repair company pricing policy questions or concerns.
reasons to contact us for your next Deck repair or Decking paint project
Since 1996, Edward's Enterprises has been providing deck repairs to our satisfied customers.

Licensed since 2005 with the Contractor's State License Board (B 857752).

Fully Insured to protect our valued customers & employees.

We have the tools & skills to complete most hourly deck repair & hand rail replacements.

Deck sanding, staining, sealing, painting & repairs are completed by our staff in the field & in the office.
Review from a recent customer survey:
"I am entirely satisfied with your service. The crew you sent was excellent: careful, efficient, & speedy, all at once. I would be happy to serve as a reference for your firm & will certainly call on you in the future!"
James T.; Mission Oaks, CA
It is easy to contact us when a deck repair is needed


When you want to renew your yard's look & want a brand new deck, or just need to replace a few stair treads, we are the licensed contractor to call!


Appointments for our decking services now available.
Receive our latest discounts & offers to your email by simply filling out our contact form!
Appointments for decking repairs can be scheduled for a variety of days & times
We are in the field daily Monday through Friday 7:00 am - 4:00 pm based on need.


AFTER HOURS, Weekend & Emergency rates are available to assist our deck customer's scheduling needs.


We are open Saturdays by appointment, call for details.


Wooden Decking Installation & Composite Deck Repair City Coverage List
Ventura County
Casa Conejo
Casitas Springs
El Rio
Faria Beach
La Conchita
Lake Sherwood
Leisure Village
Meiners Oaks
Mira Monte
Missions Oaks
Oak View
Piru
Santa Rosa Valley
Santa Susana
Saticoy
Somis
Los Angeles County
Arleta
Bel Air
Hidden Hills
** Select Zip Codes **
Marina Del Rey
Newhall
North Hills
Pacific Palisades
Panorama City
San Fernando Valley
Topanga
Venice Beach
Santa Barbara County
Coast Village
Goleta
Summerland
Don't See Your City?
We may be able to service a deck in your community with an additional travel charge.
We also offer additional carpentry services to our customers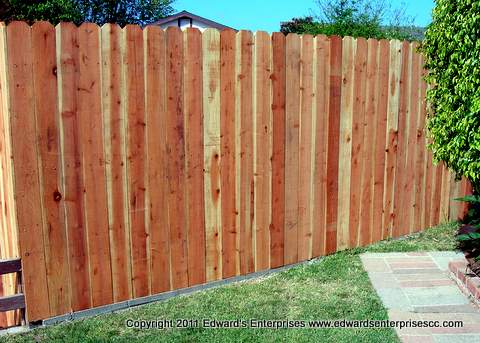 Did You Know About The Ipe Tree?
Ipe (pronounced E-pay), a popular wood for outdoor decking & fencing for it's durability (300% harder than Teak on the Janka Scale) comes from several species of trees in South America, especially Brazil.
Ipe can grow quite large (100-150 feet) in it's natural environment of the rain forest of Brazil, & is covered with flowers when in bloom.
IPE wood decking has a class A fire rating, similar to concrete, because of it's dense fibers.
How does IPE stack up to composite decking materials? Check out this handy
Real Wood vs. Composite Decking page.
Ipe overlogging concerns have been raised in Brazil due to the increasing demand for this hard, durable wood for outdoor fence, gate & deck building in homes & office buildings. Check out www.ift.org.br for more information on what can be done in Brazil to help stem overlogging, & consider your lumber source when choosing decking materials to protect our natural resources.
Composite decking such as Trex, Evergreen, & VEKAdeck does not require high maintenance & is a great substitute for wood & is sustainable.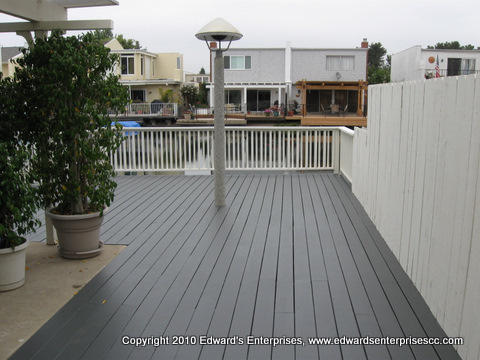 Great Cleaning & Sealing Tips for Wood Decks
There are many different ways to clean a deck, some of these depend on the type of wood.


The first cleaning option is to use a weakened solution of TSP (trisodium phosphate) which you can purchase from any paint shop. Add a little bit of household washing-up liquid & then first try it on a sample area, once you see how it reacts then use it on the rest of the deck. The next option is to use a weak solution of citric acid to help brighten up old grayed timbers. However, do not use chlorine-based bleaches because even though they will rid your deck of algae & mildew, they will also break down the lignin in the deck timber. Another option is to use Hydrogen Peroxide, which will lighten old timbers & evaporates away leaving no residue.


After you have cleaned your deck & brightened it up if wanted, then it is time for the sealing. Use a waterproof deck sealer because it will repel water & make the desk last longer. To apply the sealer, use a pad with a little reservoir & brush the sealer on. Make sure to evenly coat it all over the deck surface & then let it dry. After about an hour or so of drying time, buff the surface to remove wet excess.